Discussion Starter
·
#1
·
Did a little science experiment to use vinegar to remove rust and wanted to share.
I had read about this stuff before here and elsewhere- vinegar, molasses(wouldn't that be a horrible mess?) and electrolysis solution (I had meant to try the electrolysis method forever but never got around to it) but never really was motivated to try it until i watched a youtube video that was posted on another site.
Anyway- Long story short, i decided to try it out.
Bought 5 gallons of the cheapest white vinegar albertsons had. (2.50 a gallon i think) and dumped it into a rubbermaid bin.
I took a set of really nasty rusty seat tracks off one of my waiting projects and tossed em in and left them for 5 days.
(sorry or the crappy pic, but its the best i got... but they were really crusty and rusty)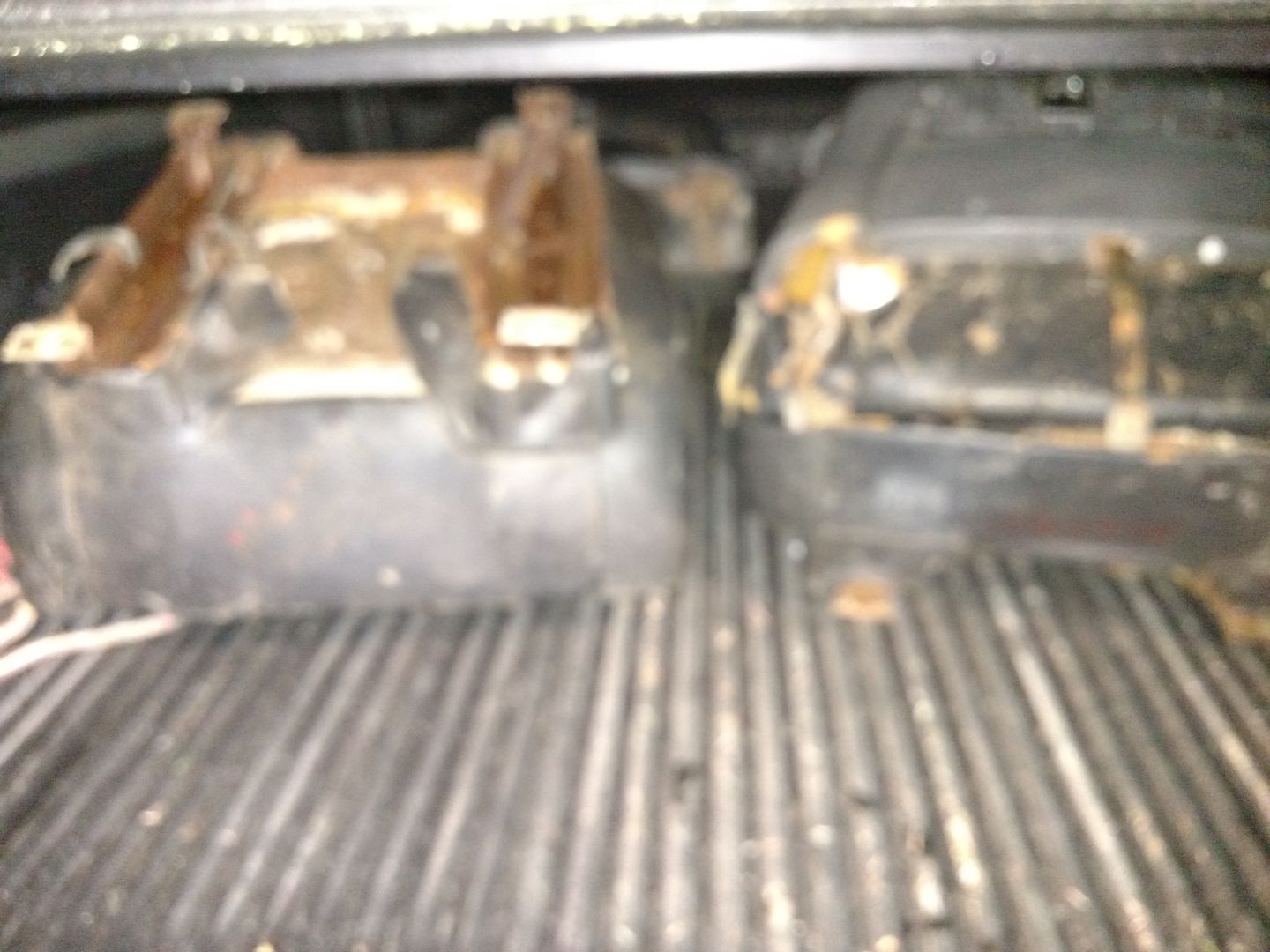 Today, I opened it up, scrubbed them with a kitchen sink dish brush, and the rust just wipes off. I probably had 2-3 mins worth of scrubbing on each one, then soaked each with brakecleaner and wiped them off.
The orange haze is flash rust i think, wasnt there initially after cleaning them off- but after about an hour they all showed it, never got worse. Just now I hit each with a bit of scotch bright for a second and it came right off and ready for paint.
anyway- I am totally blown away by how easy this was.. and since its just vinegar, when you are done, you can go dump it on the weeds in your gravel driveway, its a natural herbicide!
A few friends have told me since i started this experiment they've been doing this on metal parts for years- but was news to me, and now i'm a believer!
may have to get a bigger bin and try it on a rusty spring assembly or maybe even a bucket frame if i can do half at a time...