Discussion Starter
·
#1
·
Alright, this has been a long time coming! Let me try to give a quick run down of the history that leads up to this thread. Basically, my wife and I decided to get back into the car hobby in 2002 after a 15 year absence (since high school). So, while I was in Northern California doing a National Guard communication school we decided to buy our current 66 Chevelle. Well, one thing led to another and we wanted a spot to store it and some parts cars so we bought a rental house with a two car detached garage on a one acre lot less than a mile from the subdivision where we lived. In 2003ish we built (myself, Deb and the kiddos) a new 28x44' two story shop on the back of the lot and have been working out of there ever since. The only real problem with that arrangement came when we bought a house and property 30 minutes away and moved into that in 2006. A lot has happened with the rental property over the years, but all that is important is that we finally sold it on contract back in April and that is allowing us to build our shop here at our house. Whew! lots of history in a reasonably short paragraph.
OK, so this will be the build thread of building the shop. Deb and I have some building experience and will be doing most of the work ourselves with the exception of the foundation and maybe a few other things that will just save time and headaches in the long run. Obviously family and friends will be helping too as we move forward.
We're doing a build thread on pro-touring.com, chevelles.com and lateral-g.net since we have good friends on all of them.
We would love to hear your questions and comments on what you would do to make it a better shop, but remember, we are regular people with regular jobs (a couple each) and at the end of the day, we want this thing to be under roof and usable inside of our budget. Just like everything else we do, we will make improvements as we go.
Here are the basics:
40x76'
stick framed 2x6" walls 12' ceilings in the main work area
40x26 area that will be sectioned off for machine and wood shop, storage and a paint area
40x26 upstairs that will be used for storage and possible future living area
two lifts, one two post and one four post
one 16x9' overhead door and one 36" service door
electric and wood heat (A/C is part of my dream plan)
The hand drawn plans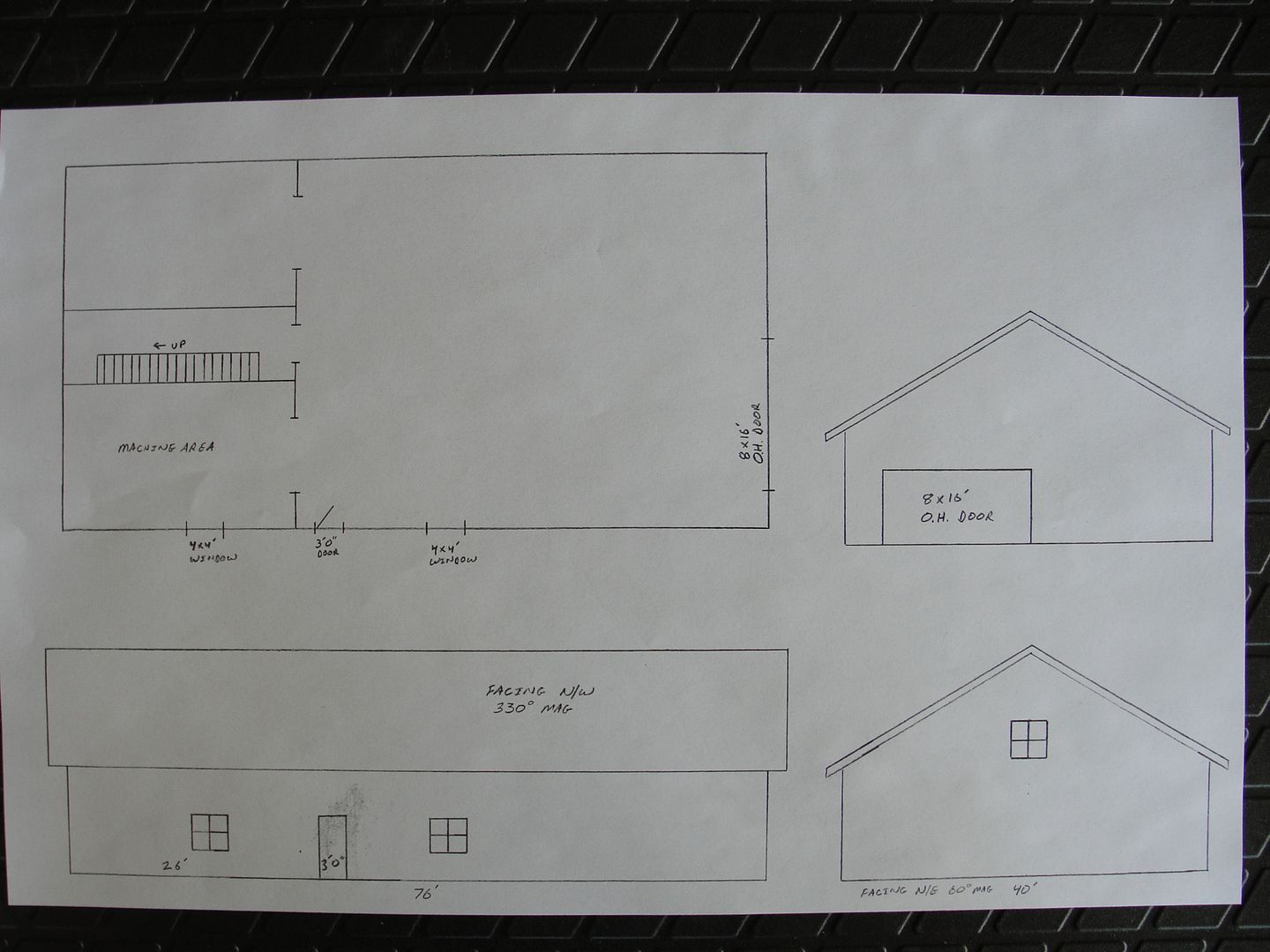 Just breaking ground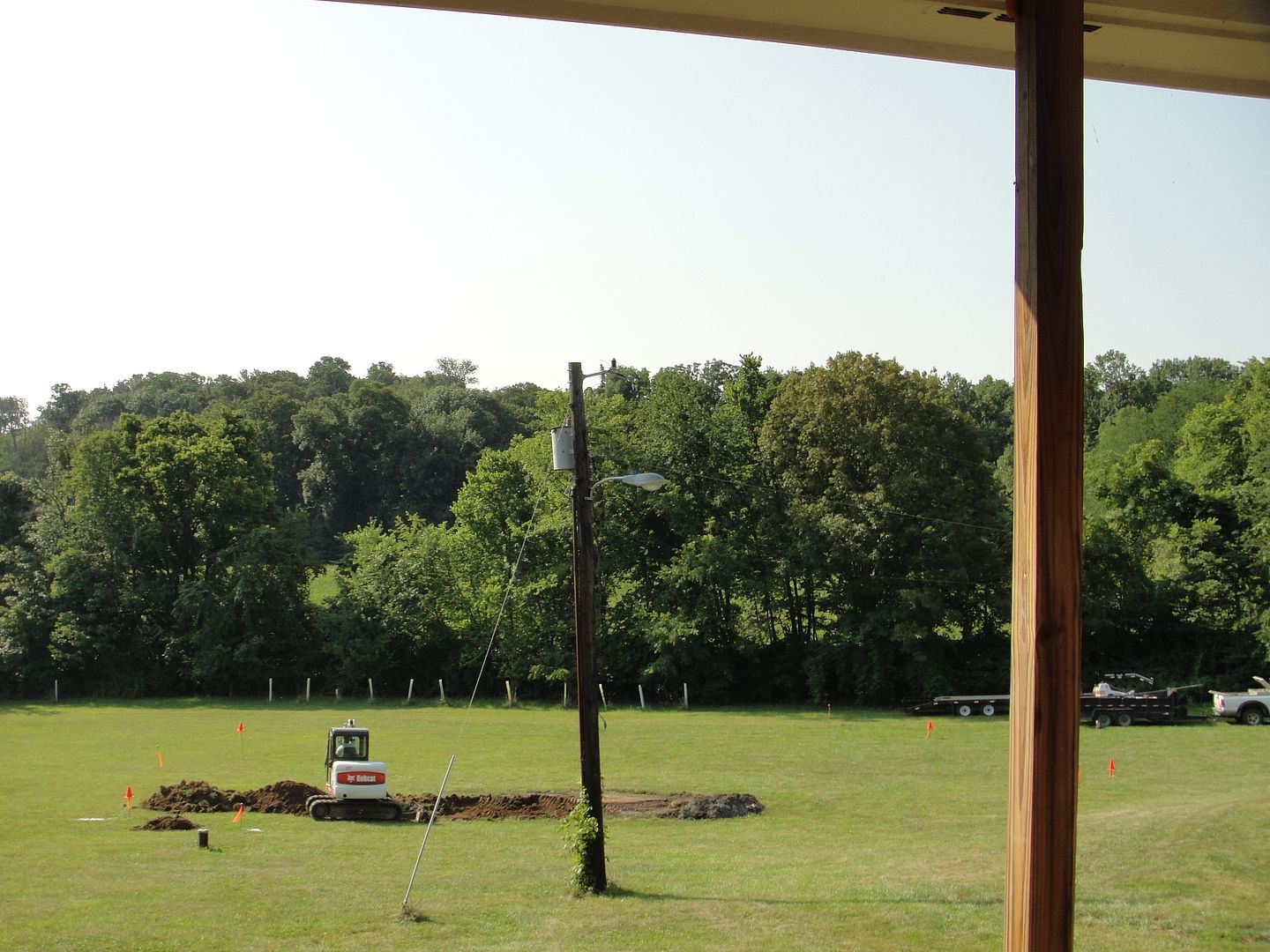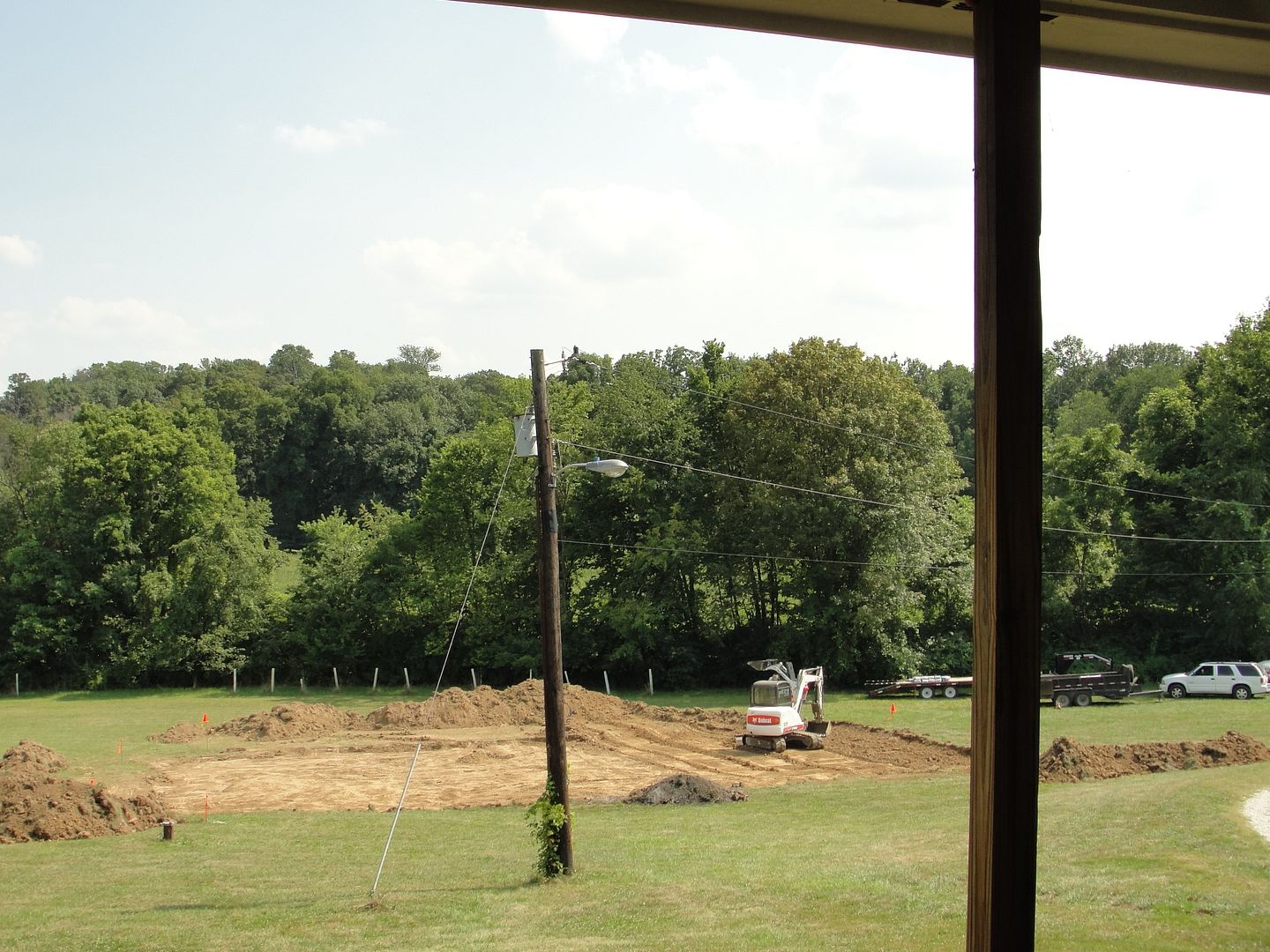 Sam walking the dug footer