Discussion Starter
•
#1
•
Guys,
My reverse lights quit working so I decided to dig into it. I had no juice at the bulbs, but had it at the switch at the base of the steering column. I tried first adjusting the switch and no luck so I removed it. I looked online for a replacement only to find that they were $50-$75. I decided to open the switch itself and see if I could fix it. Good news, it was very simple and it works! Sorry if this has been posted already.
Use a small flatblade to pop the metal tangs over the plastic retainers so you can open the switch. Once open you'll see the simple operation of the switch. The part that slides back and forth had a roller contact in it that when pushed to the left, touches the contacts from the wire connectors. Mine were all gunked up with old grease and worn. I took a small brass brush from a gun cleaning kit and cleaned up the roller and point inside the unit. I also bent the tabs inside slightly up to accommodate the wear factor for better contact.
I circled the dirty contact points: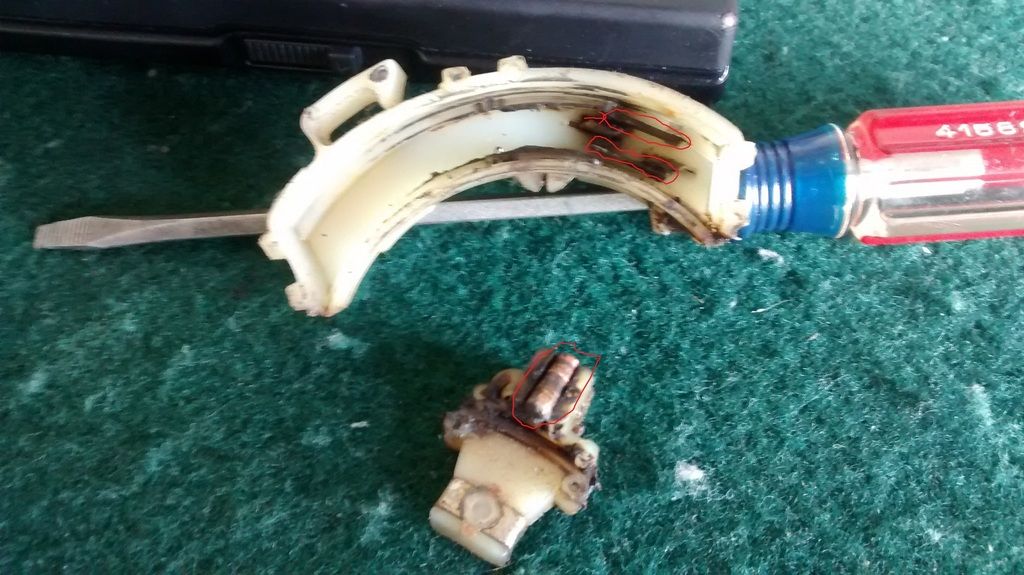 There is a small spring under the roller contact. Make sure to take it out and clean it all up.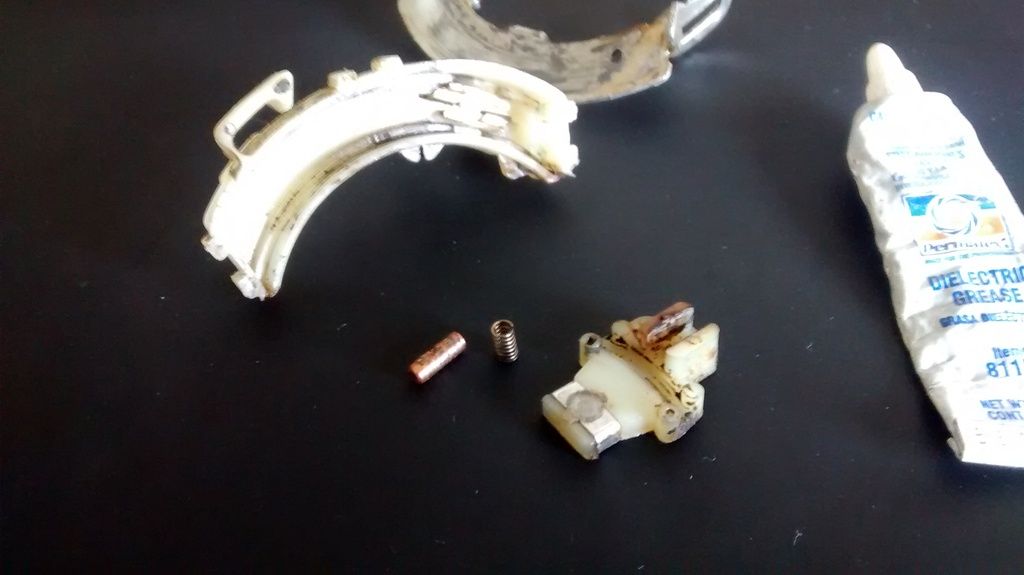 Make sure to put plenty of fresh di-electric grease back in (it also helps with reassembly). Make sure the roller stays in place when you put the assembly back together. A bit tricky, but not terrible. Reinstall in the car and adjust as necessary.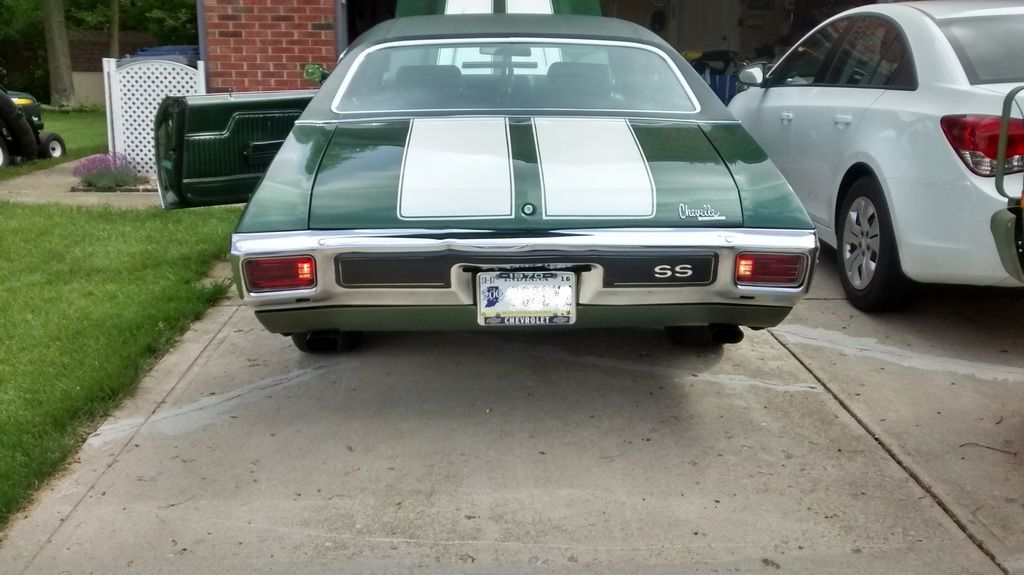 If you have any questions, let me know. My car is missing the linkage to make this work from the shifter. It has an autometer street tach on the column that I just turn to the left to turn them on, then back over to turn them off.