So over the last 4 months I've been rebuilding the motor out of my '72 SS 454. I thought I would update with new pictures and the progress of this rebuild. The pictures are a little behind the progress, but I'll post more in a day or two. As it sits now the new pistons are in, heads are on, intake, timing chain cover and water pump have all been installed. It's mostly been a stock rebuild with a couple minor changes.
1. New Voodoo Lunati Cam 60203
2. Lunati lifters
3. Bored over .030
4. Oversize stock compression pistons
5. Push rods and rockers
6. Brass valve guides installed
7. Hardened steel valve seats installed
8. Alternator and started have been rebuilt
9. Oil pump
Day one.
Heads after having new brass valve guides installed.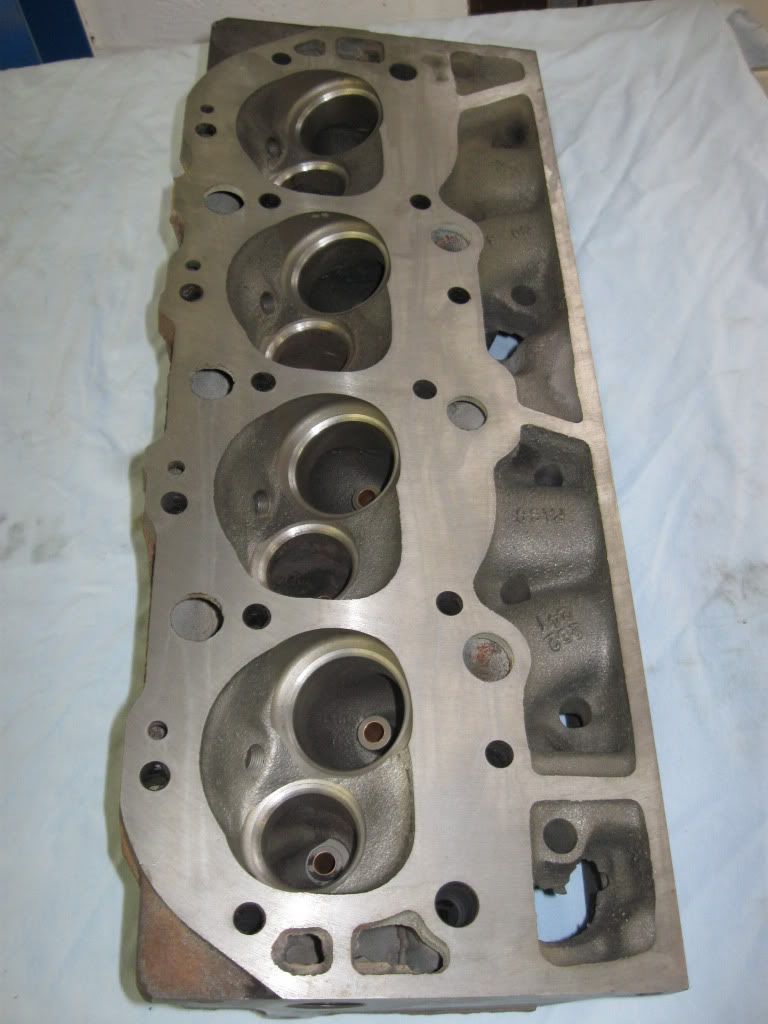 Block ready for paint.