Discussion Starter
·
#1
·
Hey guys, it's time for me to start a build thread for my project. Dubbed the G-Velle, could be for the 1+ lateral-g I hope to do, or for "Grandpa" Chevelle, once you see the car I'm starting with
.
This is actually the second car for this project. The first one was in a bit worse shape, actually a lot worse.
I want to build a daily driver that also is a capable autocross car. After getting a ride in Tom Farrington's car (tommycomfort) I am hooked on trying autocrossing out. Thanks Tom!
Some of you may have read my thread about notching and boxing the frame here:
http://www.chevelles.com/forums/showthread.php?t=344628
The current plan is to use the frame that I've modified already and the body off of the second car that I recently acquired. Upgrades to the car, that are currently planned are:
LS1 & T56 425-475hp range
Custom 9" Ford rear from
DTS
Mini-tubbed for 295's maybe 305's
Front & rear coil-over suspension
Tubular front & rear control arms from
ABC Performance
C6 brakes
18" x 8" front, 18" x 10" rear (haven't picked wheels yet)
Minimal body mods, smooth firewall, some trim delete.
Bucket seats from a 4th gen
ididit tilt column
Some more interior creature comforts too
So onto some pictures right? Here is the second car I bought out of NH. Drove 930 miles each way to get it. Worth every mile.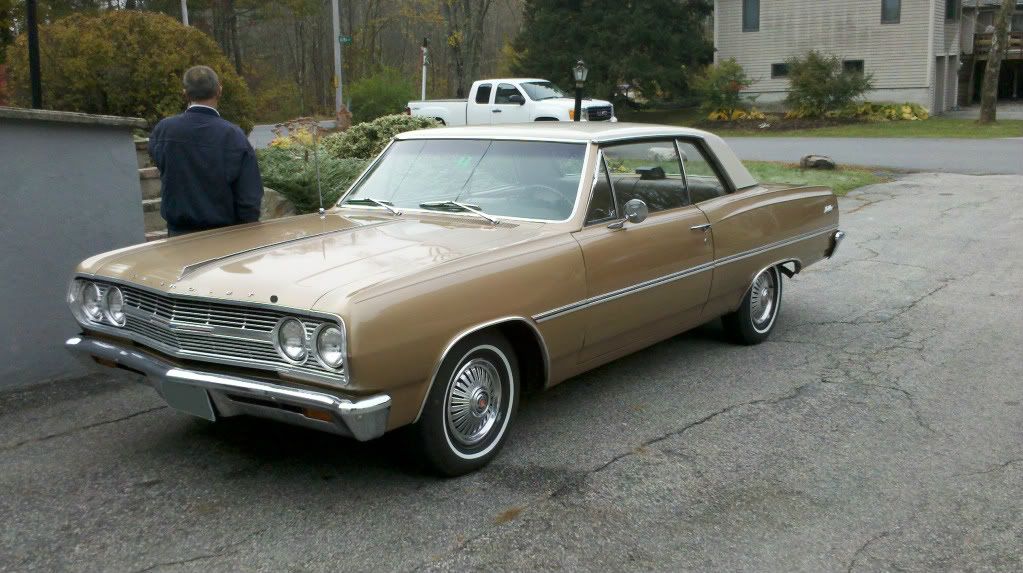 A little info on the car above: owned by an 80 year old man, 65,000 miles, inline 6 and a glide, mostly original paint (drivers door has been reskinned 20+ years ago, fenders and quarters, behind wheel openings, have had some minor repairs too. Floor and trunk are rock solid as is the rest of the car. Two things don't work on the car: the dome light and the original AM radio :sad:...
There is an original spare and jack in the trunk too. So I think I have a very solid car to build on now, couldn't be happier about that.
Here is the trunk, complete with moisture holding mat!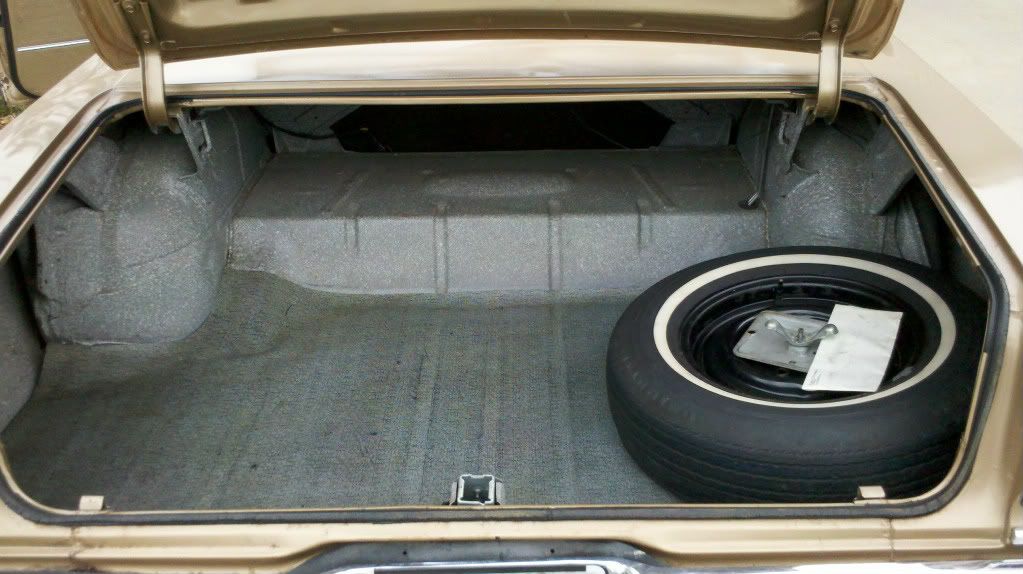 So the plan is to sperate the body and frame, minitub it and raise the floor tunnel for driveline clearance, build the chassis and drop the body on it. That way I can get everything the way I want it before body & paint. I probably creates more work, but I think I'll be glad in the long run.
That's it for my intro for now. This is a real time build, not some accelerated one where the project is already done. I hope to have it on the road next year for some thrashing. Wish me luck!