Discussion Starter
·
#1
·
Just wanted to say thanks to everyone that helped and played a part in me getting these wheels and tires. The database was an awesome idea and helped me a lot. Many of you replied and helped me to determine wheel size along with the correct backspacing. The same goes for those that helped with my selection of tire sizes. I had to have them done by the 4th and I totally had them purchased, shipped, and installed by the 3rd. Just in time (long story, storing the car until after school and last set went to pot... had to get it operable).
Here is what I ended up going with:
Front:
Wheels: 17x8" Rev Classic (American Racing TTII's manufactured by Rev Wheel) with 4.5" BS
Tires: Nitto 555's 245/45/17
Rear:
Wheels: 17x9" Rev Classic with 5" BS
Tires: Nitto 555's 275/40/17
(don't look at the paint... or my rusty drum brakes)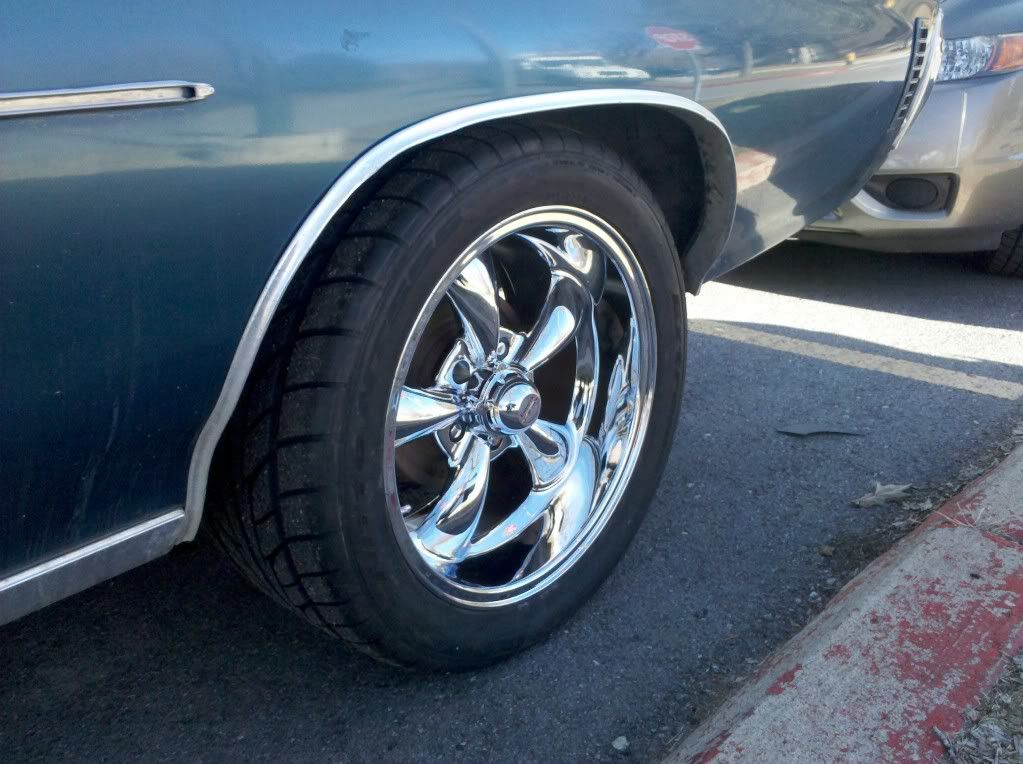 I'll add these details to the database for others to reference. Just wanted to make a separate thread to say thanks to everyone that helped! I love chevelles.com!!