Discussion Starter
·
#1
·
The first Chevello has been gone a couple of years now, and I still wish I hadn't sold it, but Chevello II: Soccer Ball is now in progress. I post too many threads asking "heeeey, what about THIS now?" so I figured it's time for my own thread to keep my stuff all in one place.
The car: 72 Base Chevelle with a long list of options: 307/ TH350, power steering and um, well, I guess that's about it. So, yeah. It's like a Heavy Chevy with the Heavy Chevy delete package. The guy I bought it from had purchased the car in '99 and it had sat in his garage until he decided to make some more space for his other projects.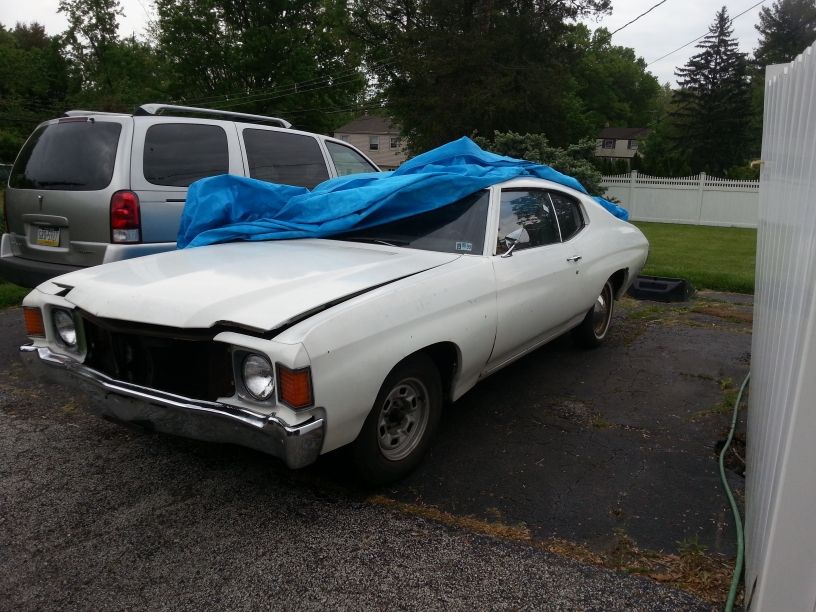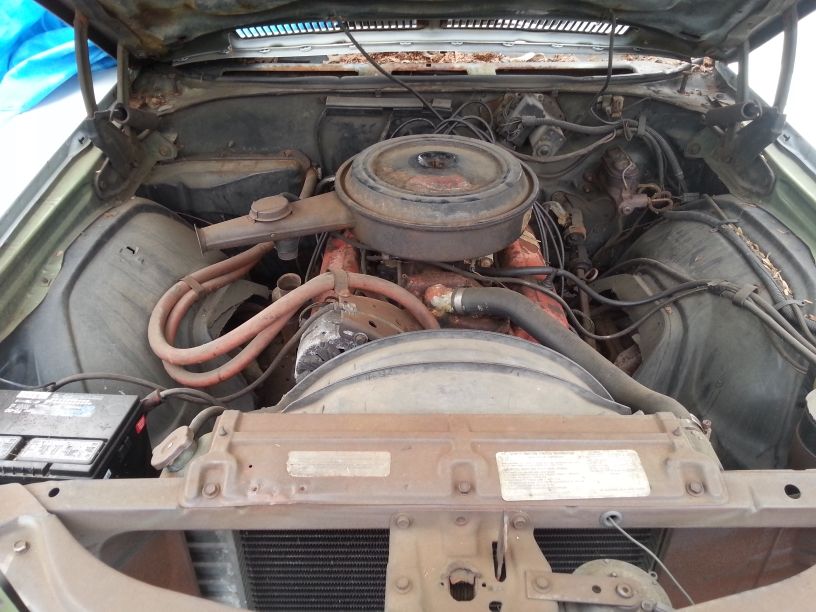 The Goal: A nice cruiser that I can hop into and take wherever I want whenever I want. I just want it to be a nice driver. It doesn't need to pull .95+G on the skidpad, run 9s in the quarter or have all the concours judges nodding their heads in approval. Clean, easy to drive and easy to work on. That's it.
The Start: One of the front brakes was so locked up that we had to strap the car to a tree and drag the trailer out from under it when I got it home. I put new shoes, wheel cylinders and hoses in along with a new master cylinder because it was all rusted and shot. Next came a carb rebuild and the fuel line cleaning followed by a replacement of the pinion seal on the rearend. When I changed the pinion seal, I went ahead and put in new upper control arm bushings while I was there for good measure.
After the carb rebuild, I changed the oil, added a gallon of trans fluid and fired it up. It didn't run great, but it ran. Lots of blue smoke out the tailpipe. Checked compression, changed the plugs and put new umbrella seals and O-rings in, and tried again. Still lots of blue smoke, but much less. At that point I had a running, drivable Chevelle.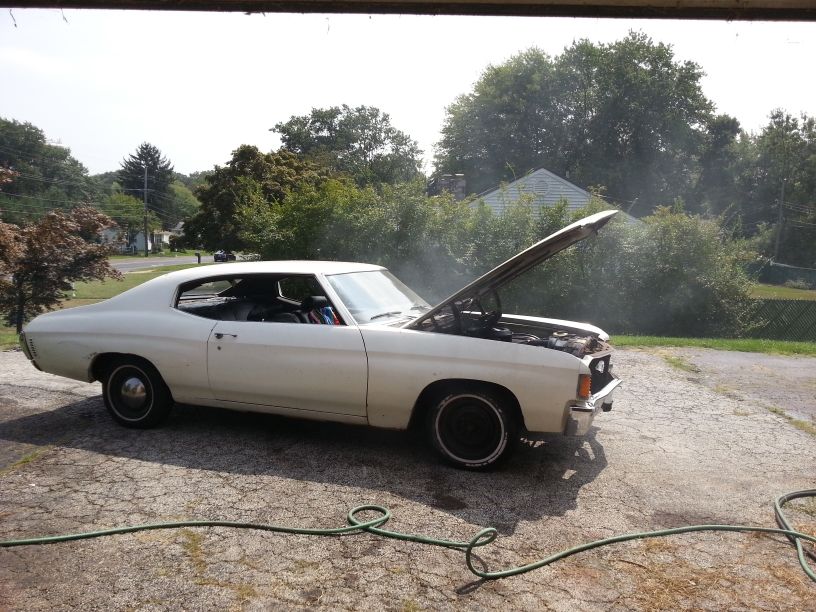 Next step was to get a grille on this thing.
Found a complete 71 nose from a fellow TCer and started piecing it together (I like the 71 nose better anyways.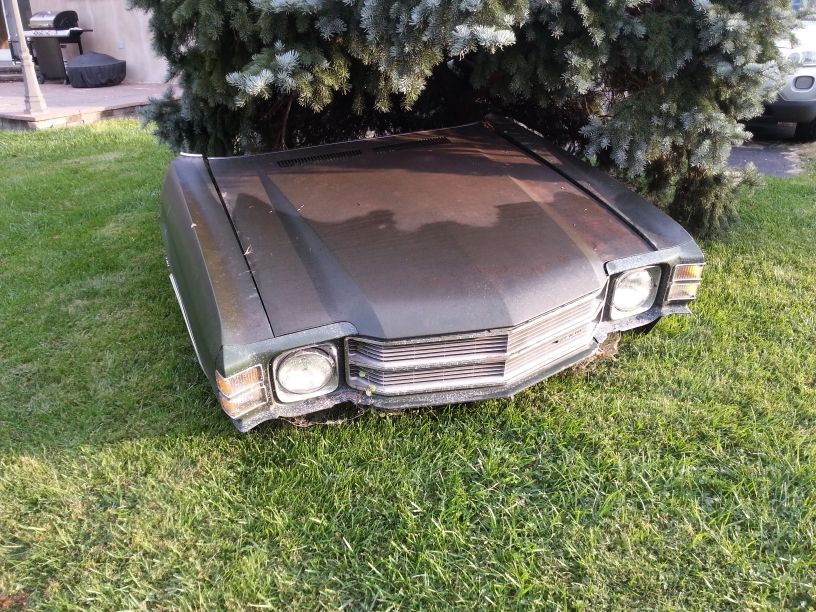 That's enough for now. Sorry this took so long to type, but I had to resize the images so they wouldn't be distractingly large.
Stay tuned for our next episode in which I try to figure out what to do about the worn out 307.