Here's a few pictures of were she is today. This car will be 75/25 strip/street.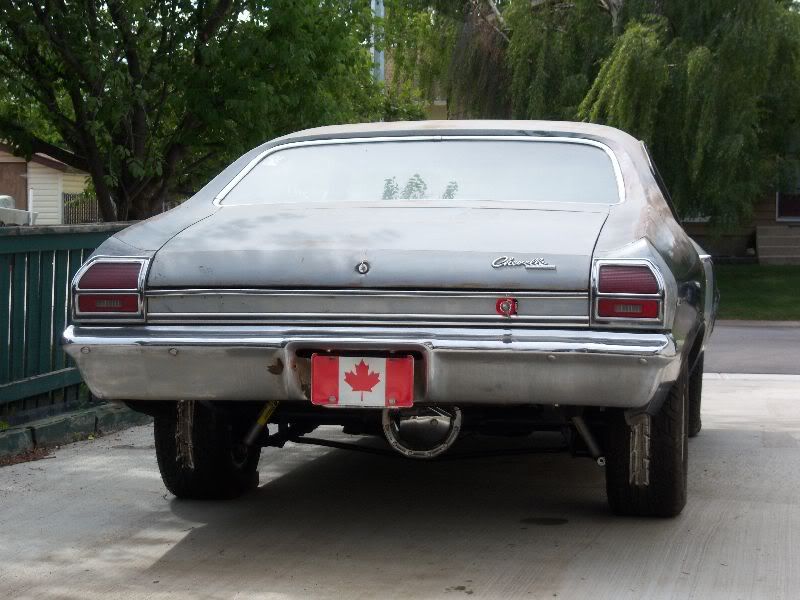 All the work rebuilding her including the rear quarters, was done in a make shift garage/tent..lol
So like I said in my above post. She leaves for some body work and a Flat Black paint job tomorrow. Including a colour change to the inside of the doors and trunk.