Money is tight these days, so some ideas for home made tools could really help out. Besides being trick and time saving.
All I have to offer are the standard Trick tools.
What do you have?
I have angle plug heads, so Sparkplug install/removal can be tough.
This modded Sparkplug socket really helps out. Cost $0.00 dollars. Old socket.
Header bolts can be a real pain. This old wrench ground down works great.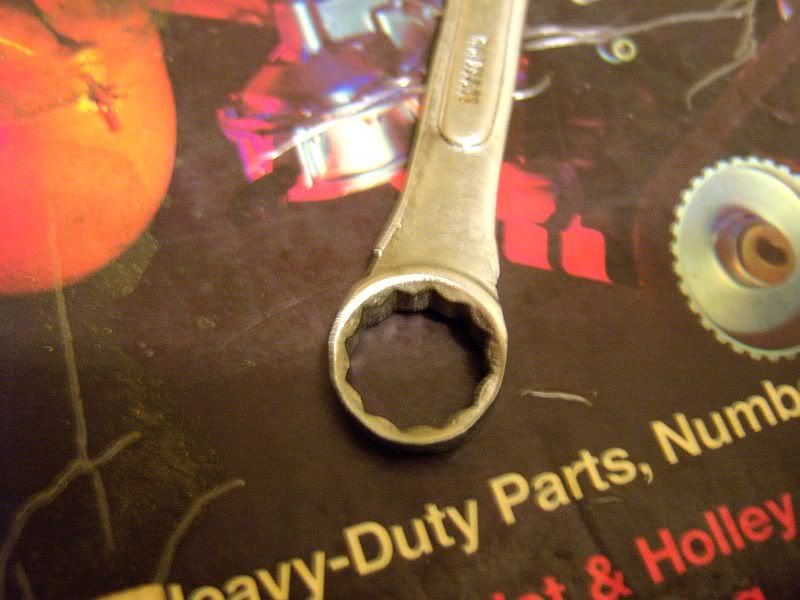 When it came time to install my inner springs I needed to pressure up the cylinders
to hold the valves in place. Air fitting and a old Sparkplug. Cost $0.99 for Air fitting.
What do you have?