Discussion Starter
·
#1
·
It was truly amazing and just as great as I expected it to be, sorry if I sound to happy. It´s been a dream for many years now, BUT nearly impossibe to do around here where I live. I could tell you why but I hate to bore you a with that bs. The most important thing is now I can finally put some times in my signature as well.
And even better, more like a wet dream actually, I now have proof that my left tire definetely got some air under it. Which I really wasn´t expecting with a 3,08 and 2400 converter, it actually stalls at 2800 but still..
My class was no faster than 11,50 so my car is pretty ideal (for now) for that class. But I`d love to get them front tires off the ground properly, so please critique my suspension. Let me know if you wan´t details.
Anyways, first pass ever for me netted a 11,71:
kmt is Kilometer per hour (Yes I now, pretty confusing..)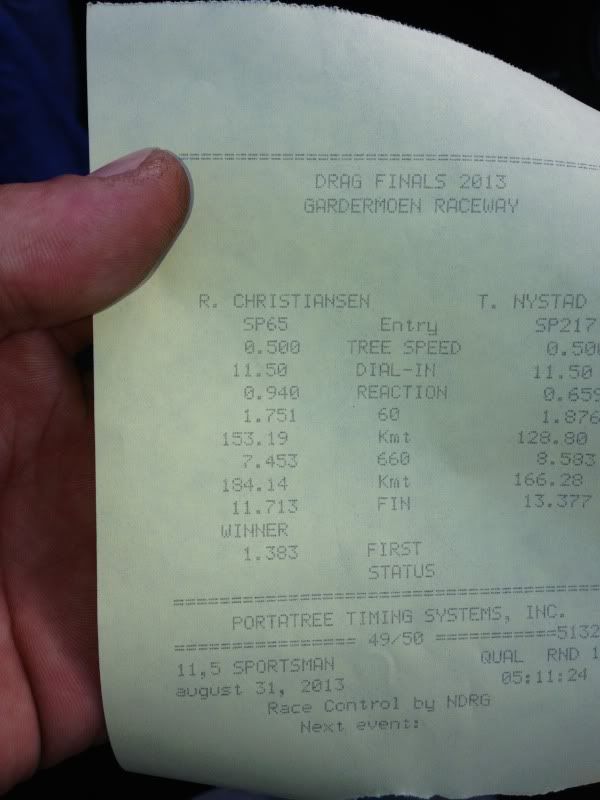 Here´s the rest of my passes in following order: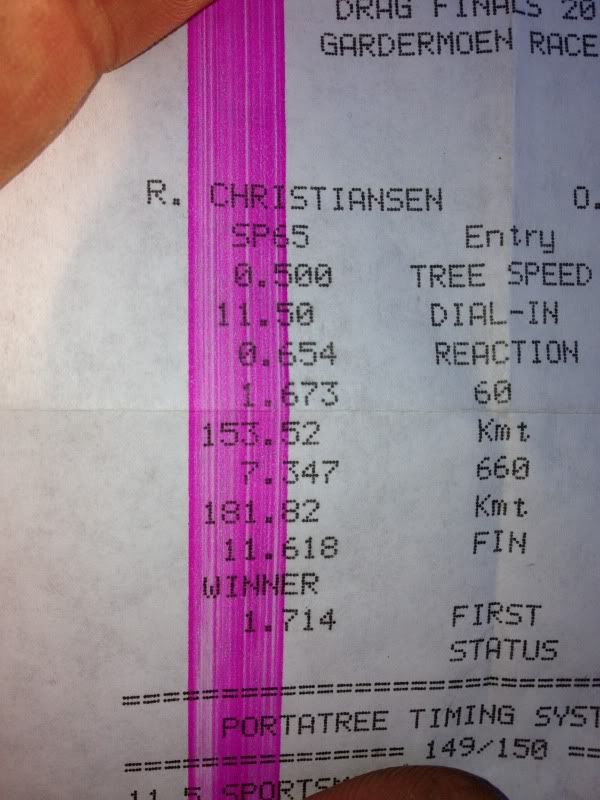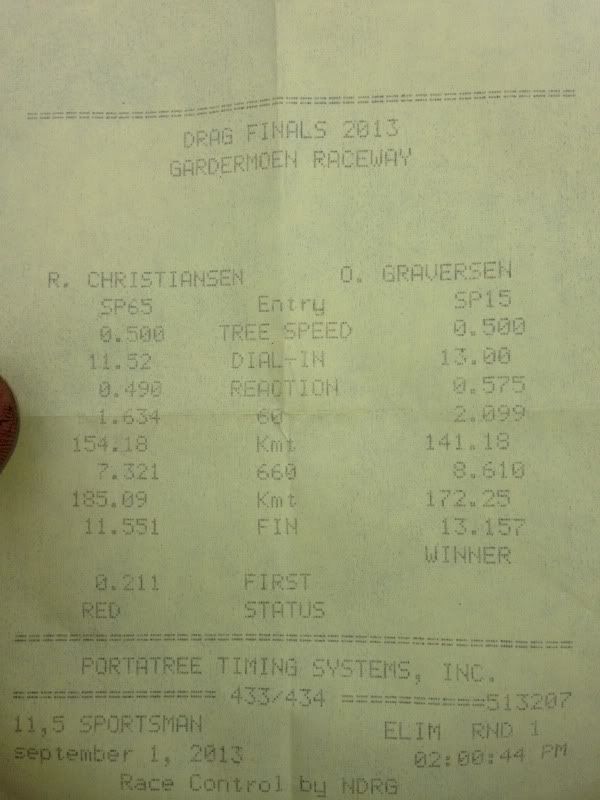 Best 60: 1,634
Best 1/8: 7,289
Best: 1/4: 11,54
Best: 1/8 mph: 96
Best: mph: 115,3
Had a lot of fun, and nothing broke. Now... how can I go faster ????????
Oh, and my gearbox didn´t get any better with slushy 2-3 shifts, have to let go so it can get firmly into gear, quick on and off.