What's up guys, glad to be apart of this forum it is bad ass! Name is Kevin, I am in the USN stationed in Kaneohe Bay Hawaii, originally from Colorado.
I'm the proud new owner of a former drag racing 396 1969 SS(super sexy!) Chevelle. It's a dream come true. She runs very healthy and since it used to be a drag car, everything under the hood is already upgraded which is nice.
Heres some features on her:
396 4-bolt main z-16 big block engine, block # T12D81JJ'11. (73,000 miles)
The original engine blew up from dragging so this one is out of a 65 Camero or a 65 Chevelle i'm not exactly sure yet, haven't researched it as i just bought her June 20th, and have been doing non-stop maintenance and upgrades and it has been awesome. The first day i drove her home she was already giving me fits to see if i'm worthy. The throttle cable snapped while driving so i had to replace that jerry rigged style on the spot. Same day she began over heating(idle at 230-250.. yikes), so after inspecting the old radiator seeing it was in pretty bad shape and prob gonna die soon so i said f it and ordered a complete new Be-cool 4sp radiator kit and now she idles at a cool 190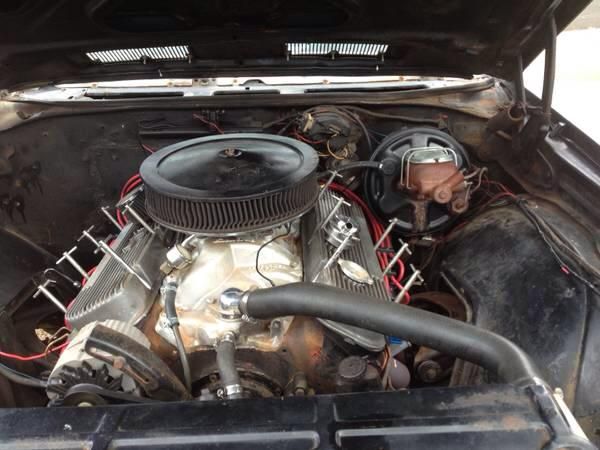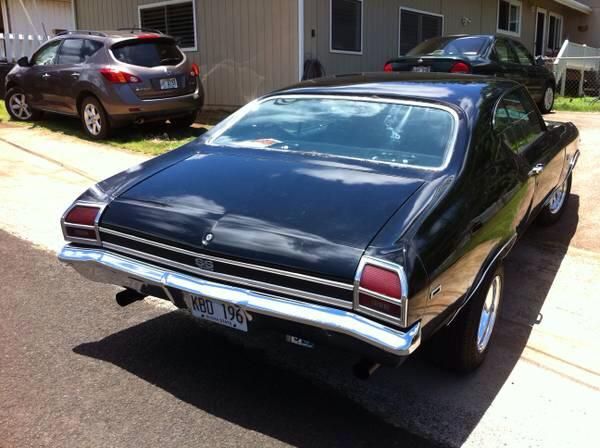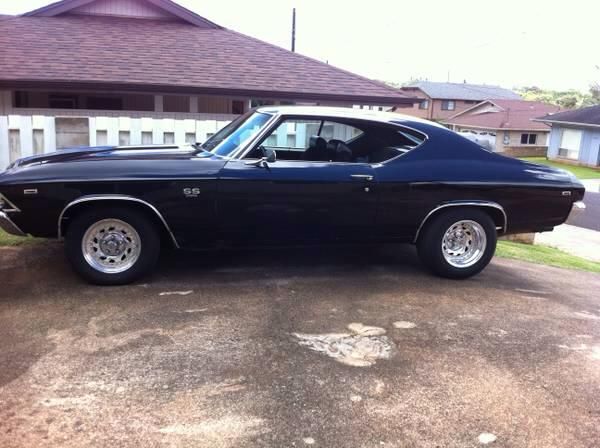 Now, changing the radiator is pretty simple, but this one was not cause the wiring was so jacked up and tangled so i spent most of the time fiddling with the wires and all that crap which is tedious. But anyway, got her up and running now and THEN she really tried to test me and wouldn't go into third gear! HA so me and a buddy hand-tightened some linkage on the shifter that was loose and BAM she works just fine now and i can focus on upgrading instead of repairing.
Some more features on her are:
Muncie M22 Rock Crusher 4-speed tranny
Hooker headers
MSD distributer
Victor Jr. Intake
12-bolt rear end
750 holley double pumper carb
Line lock (currently disconnected but i will re-connect)
No a/c or heating which gives plenty of operating room under the hood
Slightly bigger tires in the back to make her ass sit up
But yea that's about all i can say for now. Her body is sexy as hell and only has a few rust spots (worst is back window) and scratches, and just normal under the car rust, but other than that i feel shes a steal. She roars down the road and gets lots of looks. Any questions or whatever just let me know, and look forward to talking and getting to know ur stories and stuff, yup, have a good one