Well I was replacing my carpet today and low and behold look what I found....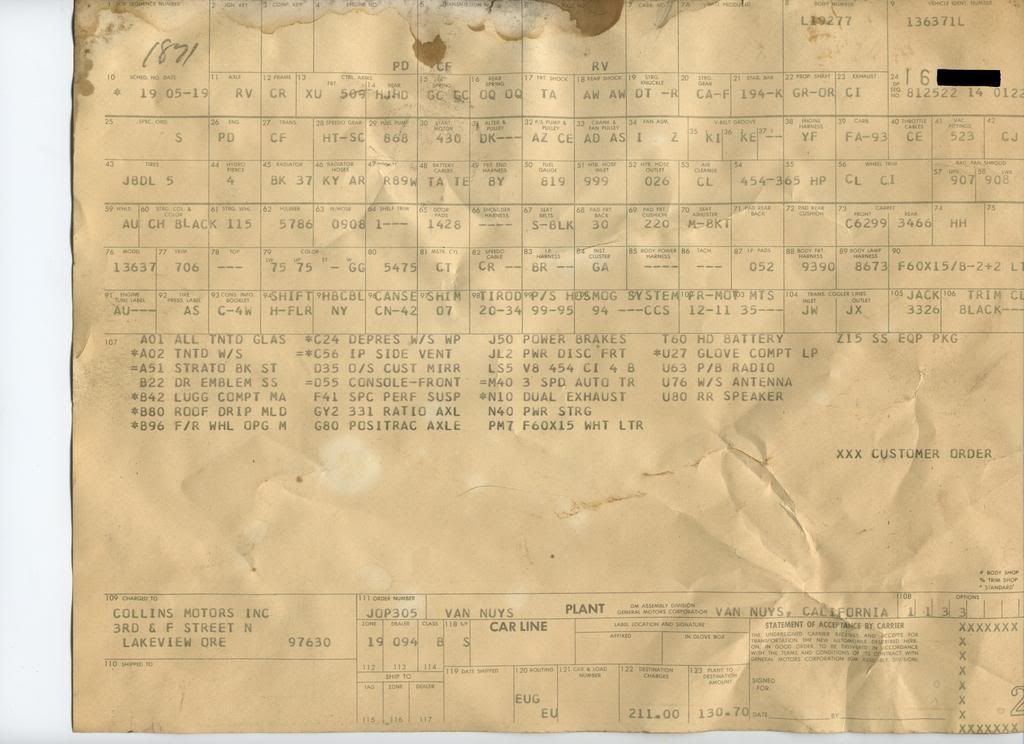 Not one but 2 more build sheets under and in the rear seat. I spoted the first on under the springs and on top of the body....:hurray: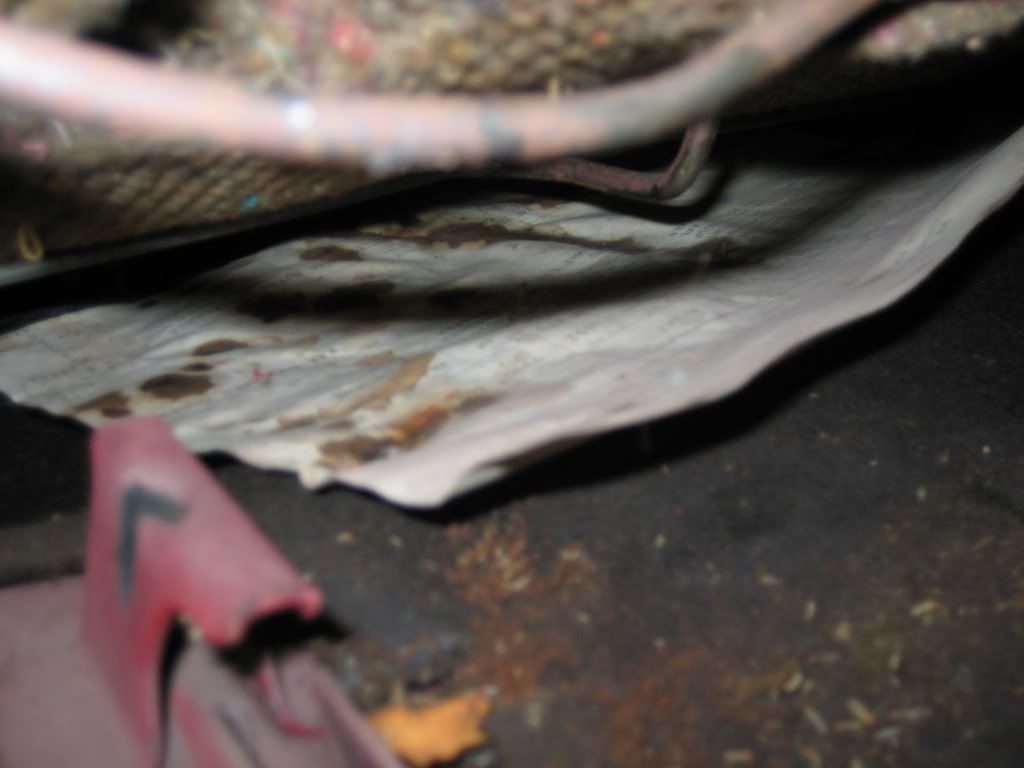 I then looked again and found another one inside the seat. It was between the croker sack looking material that is inside the springs.....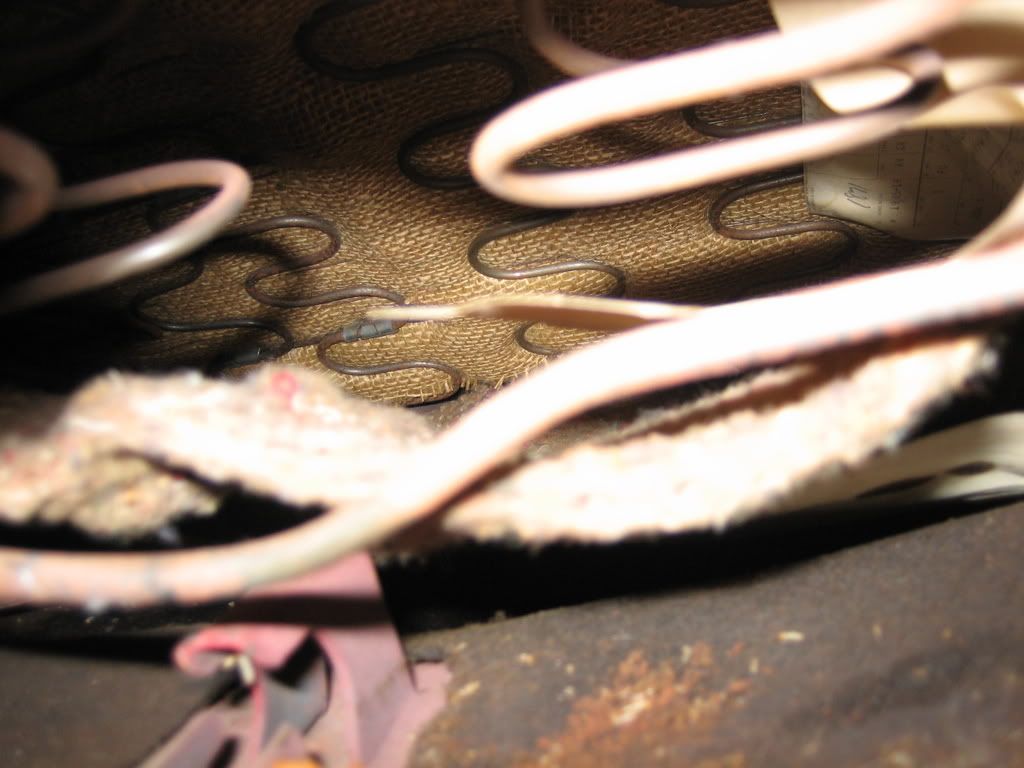 I now have 5 build sheets. These two plus one of of the gas tank, one from inside the door panel, and the other is a carbon copy that came with the cars paperwork when it was purchased in 1971.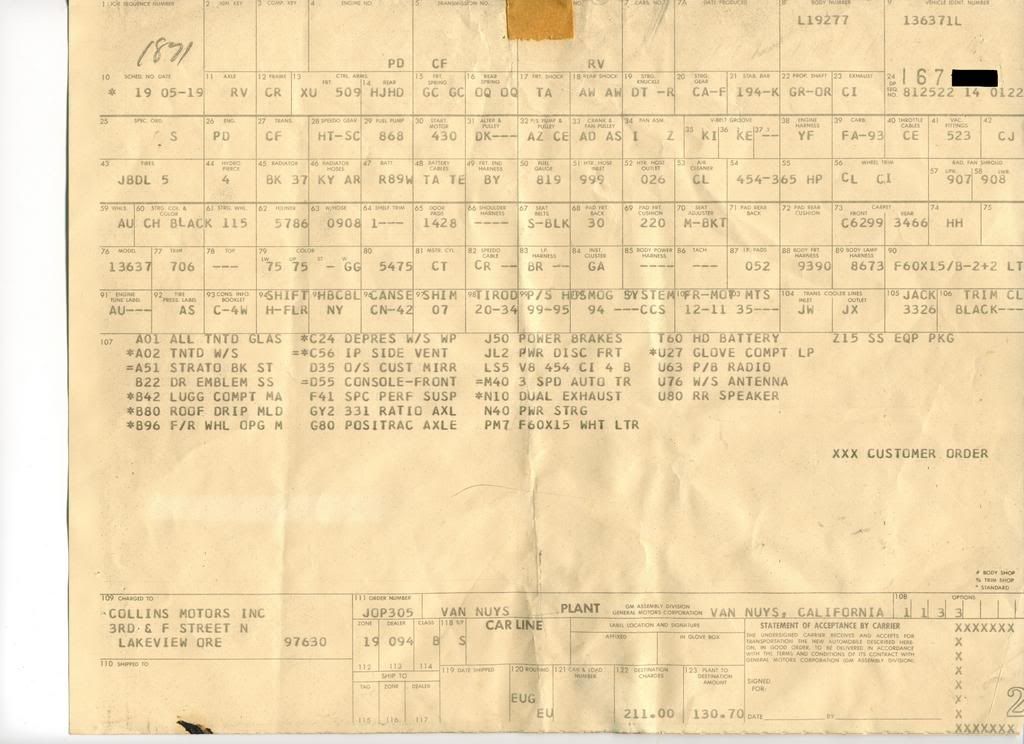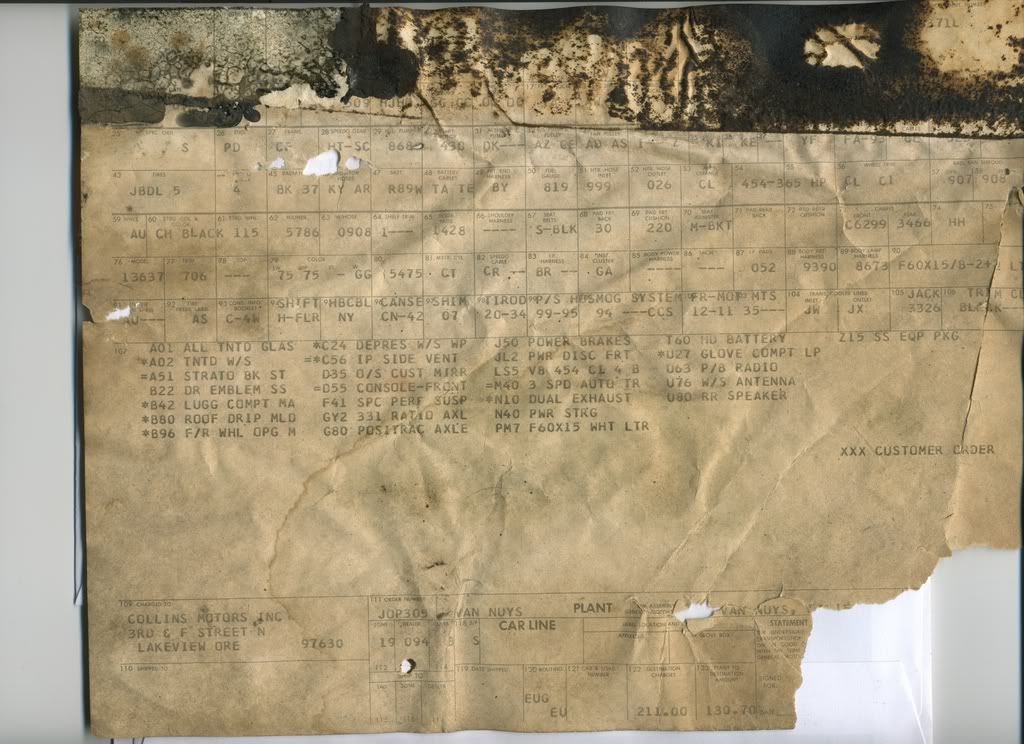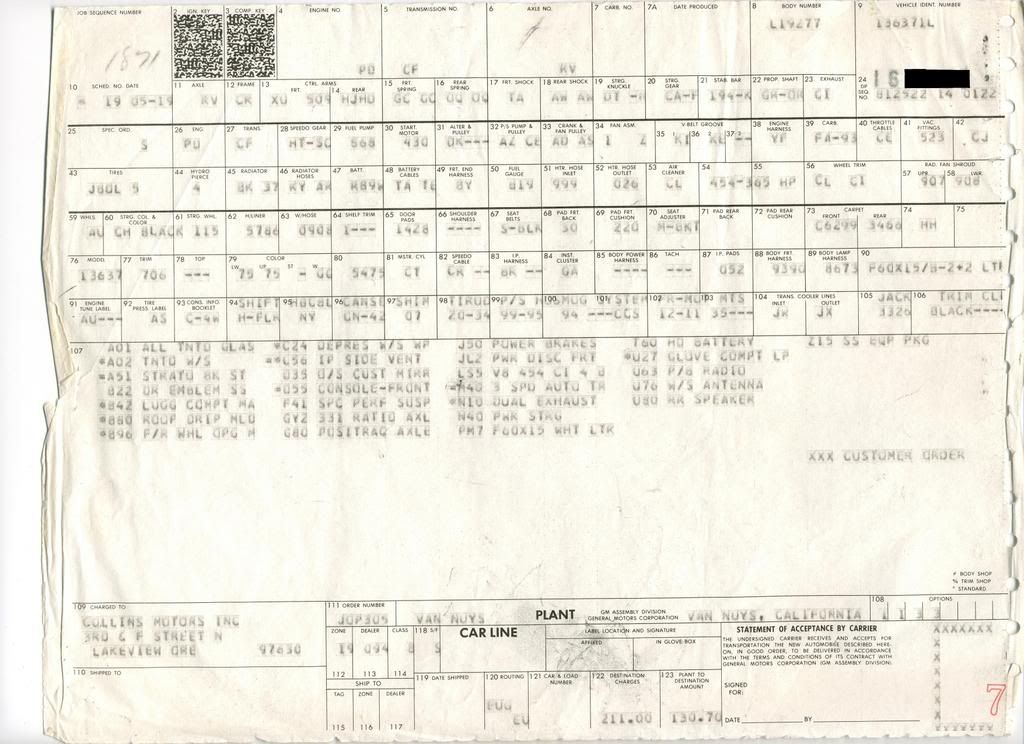 I checked under all the tar pads where the seats are and inside the dash but did not find any others.....I guess I got them all
ASO544