Discussion Starter
·
#1
·
Bench seats often have little to no support on the sides, even when they are not broken..
I don't do too many of these- but I get asked about it fairly often, so thought I'd take some pics while I had a good example in front of me.
The original springs here aren't broken, but they are weak. Here is the original drivers side support springs: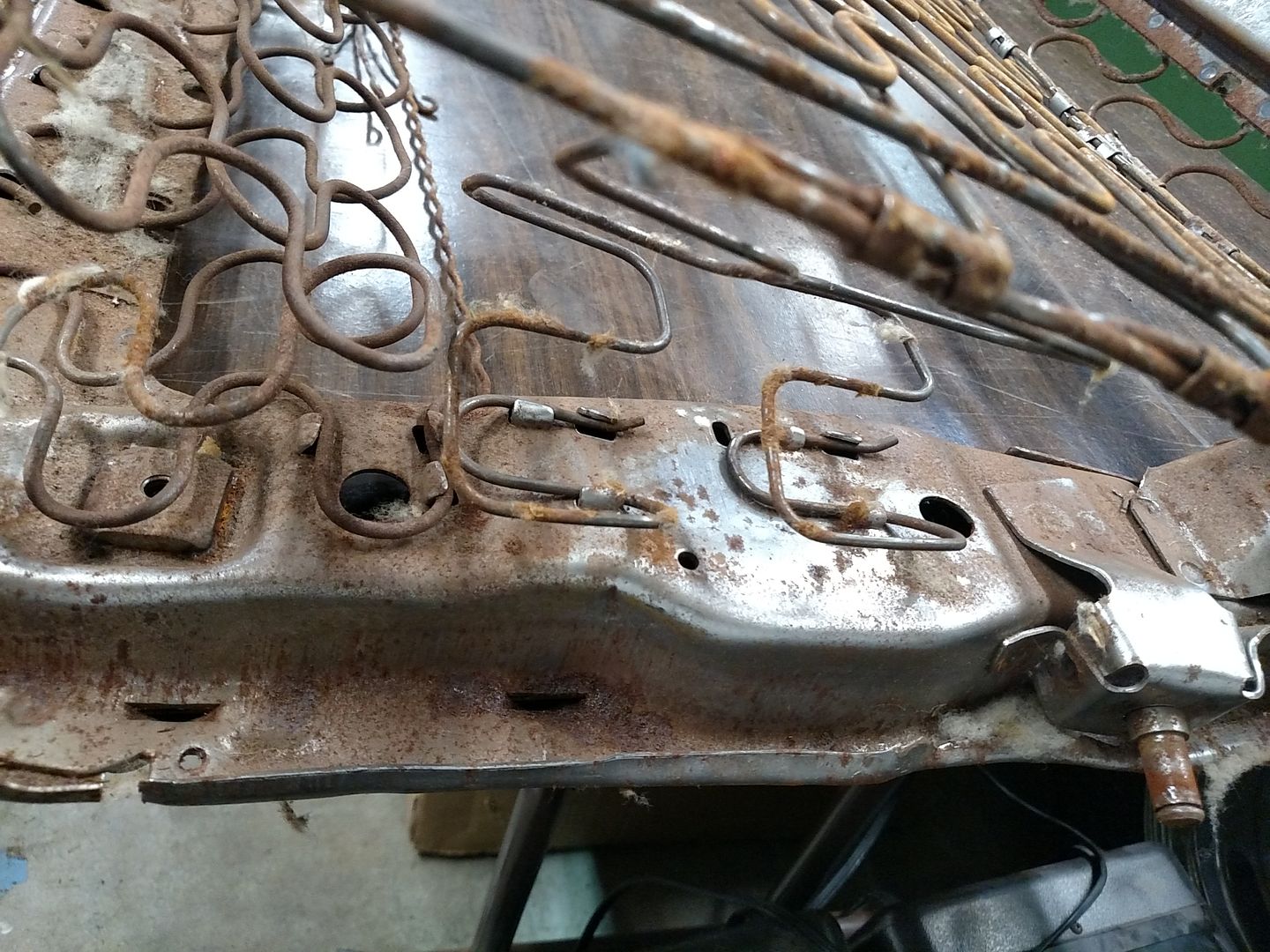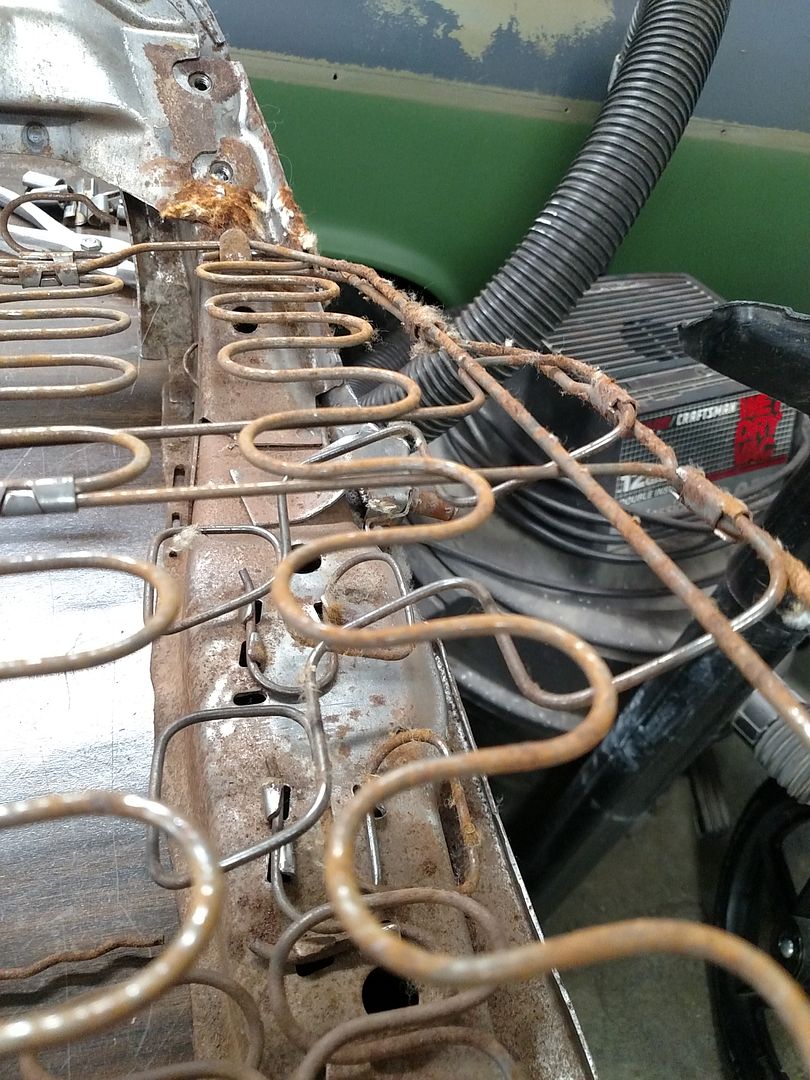 Anyway- this is what I do to help reinforce it:
I take some 9ga zig-zag spring & Flatten it, then i bend it to shape:
As you can see the original side supports for benches use this square loop stuff. The Medium Loop spring that I have is a close match to ends of the loops- It doesn't have to be an exact match for this to work- the key is that the spots you want to clamp it need to be close, and they are, so it works well.
Then I use spring clamps and clamp into the originals.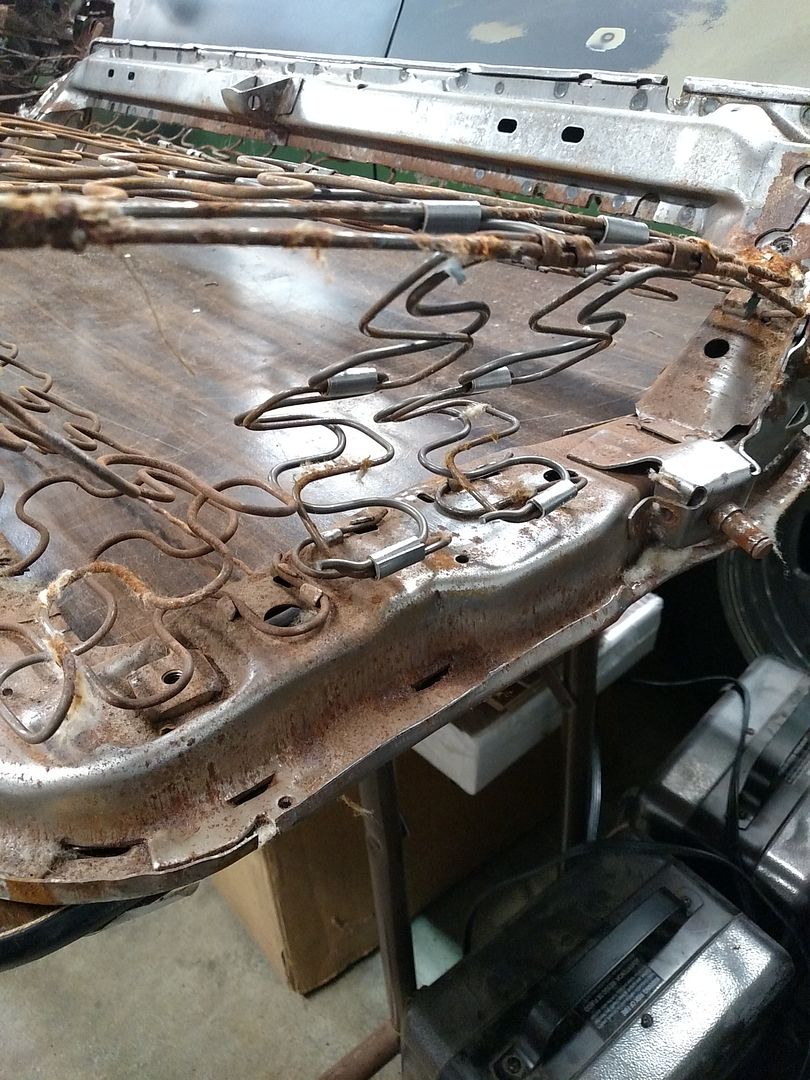 Its hard to see from just a photo, but the change was dramatic, and it will feel a million times better in the car, so you won't feel like your sliding down into the door jamb.
I will do the same thing on the other side of the seat, and a similar "doubling" up of the front center 2 support springs in the middle of the seat to firm it up.
This will allow the seating areas to compress, while supporting on either side.
Anyway... Just thought I'd share.
Don't throw it out because its broken! Fix it.