Discussion Starter
·
#1
·
I am slowly fitting the Elco out for serious drag racing.
To this end I decided to whack the dash and build a new flat-panel style from .125" aluminum plate for strength.
The plates (2 of them, divided in the center) are hard-mounted to the cowl structure, and the former dash itself has been mostly cut away, and is now basically a giant trim piece, with the exception that it still carries the ignition which is now in the former heater/AC control location, and the lights and wipers which are going into a fabbed recessed location on the lower left of the dash.
I took care to mount the gauges as high as possible without being cut off by the dash top horizontal, and with the sports car seats mounted directly to the floor the gauges and the thru-glass over-the-hood view are just at the right height for me (I'm 6'2" and need to sit low) so that I don't have to look down hardly at all to read the dials.
I don't care for the liquid-filled vac gauge, which never reads correctly and has to be adjusted for zero every time the temperature changes as little as 3-5 degrees, which of course includes parking in the sun outside of a Del Taco, or something. It's a real pain, so I'm going back to the Sport Comp style, which has always been faithful and accurate, even under hard-core race conditions.
For anyone who might be interested
:
Here are some quick snaps showing the initial install, which I will finish for appearance (metal finishing, trim plate fab, etc) as I get time.
BTW, the oil pressure / vac pods do not mount to the dash upper. They are mounted to a hidden .125" plate which locates into the dash curvature itself in front using slotted rubber tubing (identical o.d. to the dash's i.d.) as a positive cushioned solid mount and then a single bolt to the cowl structure in the rear. The entire assembly with both gauges and mounting setup comes out with a single bolt and in one big piece for servicing.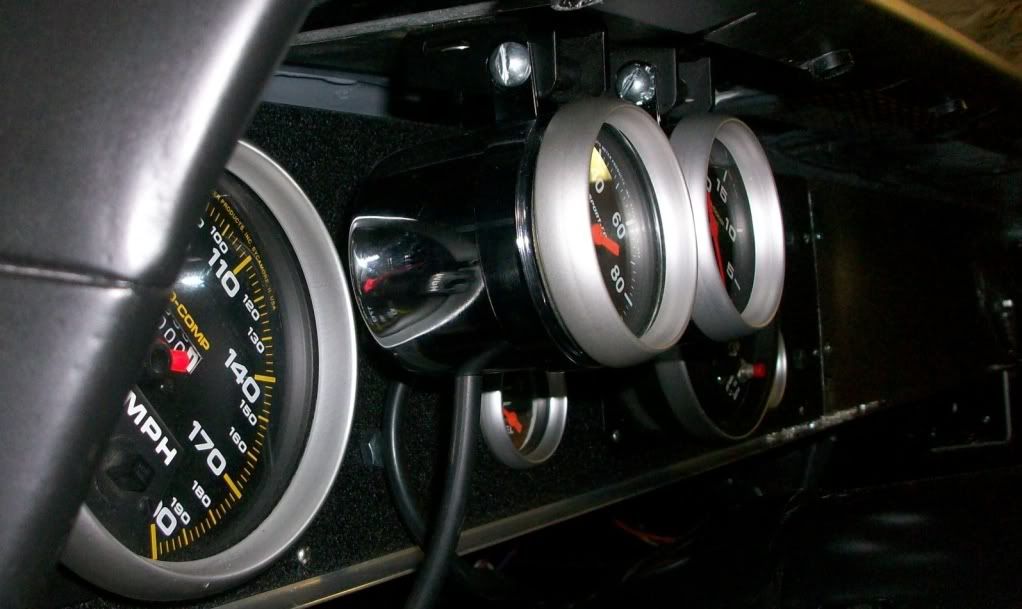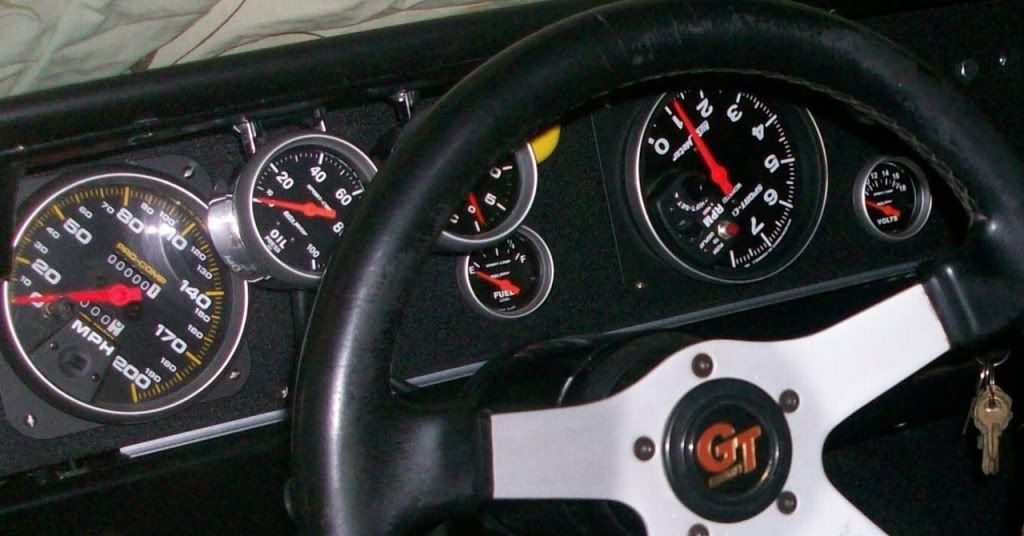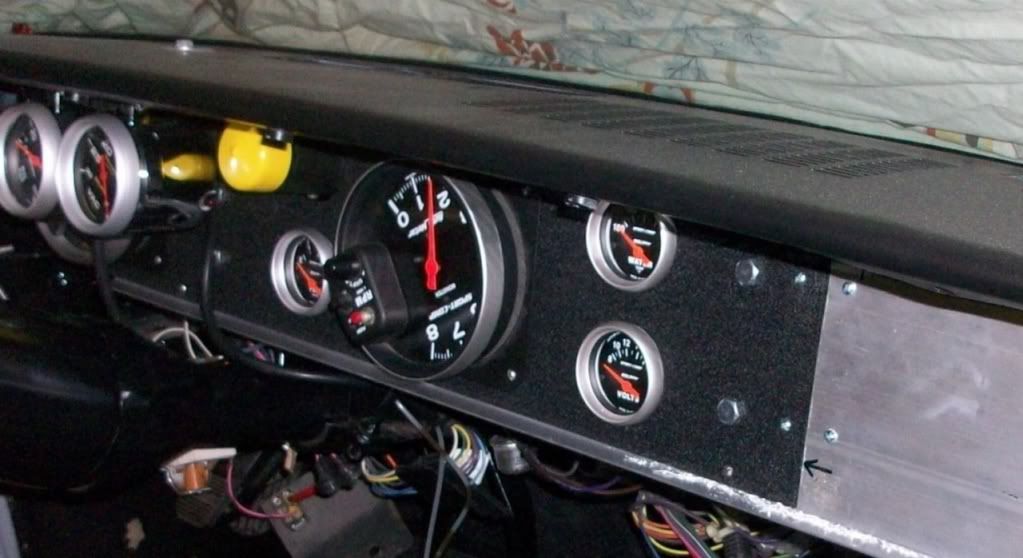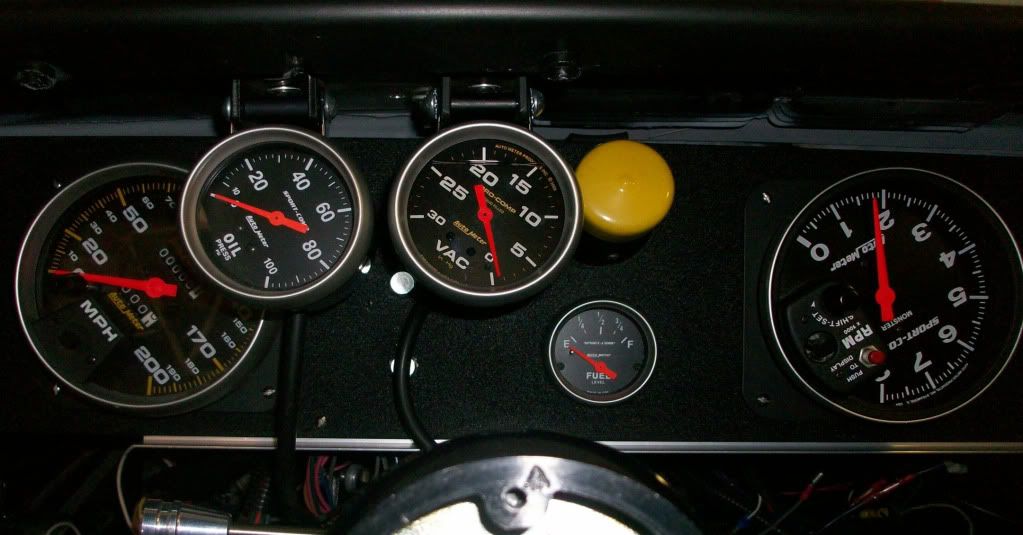 The light coming thru the former speaker grill gives a very nice soft patterned effect upon the gauges-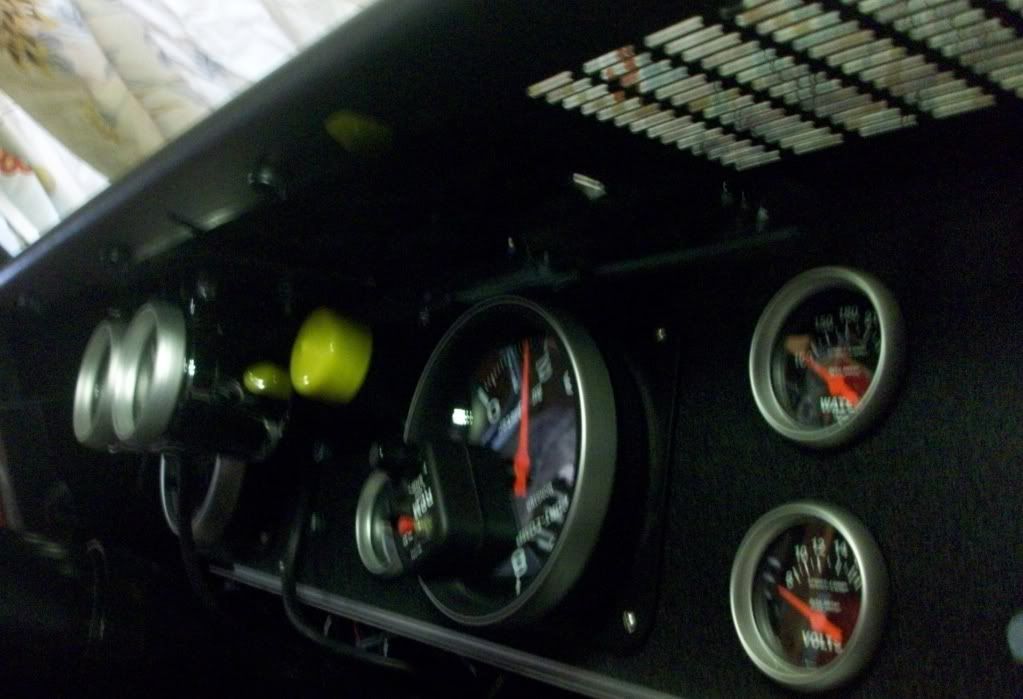 ]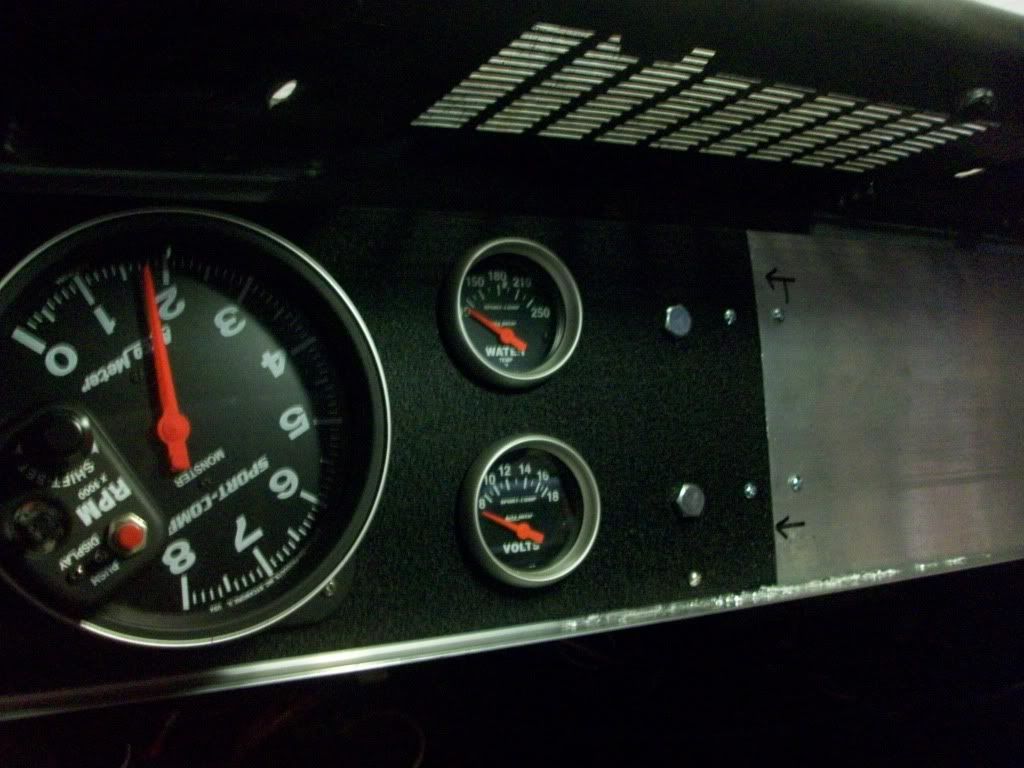 Eric