I bought a 69 elcamino in July 1999, and shortly after stumbled onto this site. Its helped me through 4 different elcaminos and half a dozen other misc GM muscle cars over those years. I always wanted a chevelle (68 & 69 have always been my favorites) but could never afford one.
Last night I made a deal and picked up this 1968 300 Deluxe. it looks rough & ugly with that rattle can paintjob- but its solid. typical front fender bottom & rear wheel well lip rust.. but floors and frame & trunk are clean and solid.
Interior is grandpa fresh- rough, but complete and not hacked up.
The car had a 502 / 4spd in it until a couple months ago and was an absolute beast. Guy decided he wanted a dedicated race car, but didn't want to cut this one up, so yanked his drivetrain. It still has the m/t stuff. has new front disk brakes, new bushings & bj's, 10 bolt 331 posi, and some other goodies. I'll be putting another 4spd back in, just need to source an engine and i'll have it back on the road!
Thought I'd share.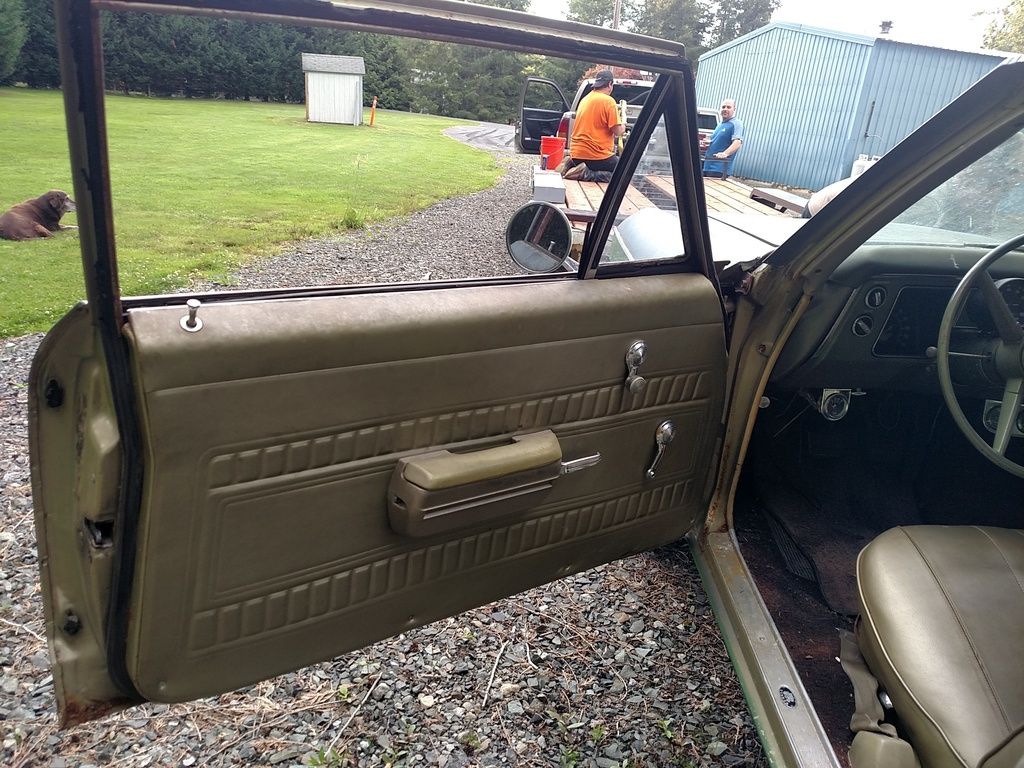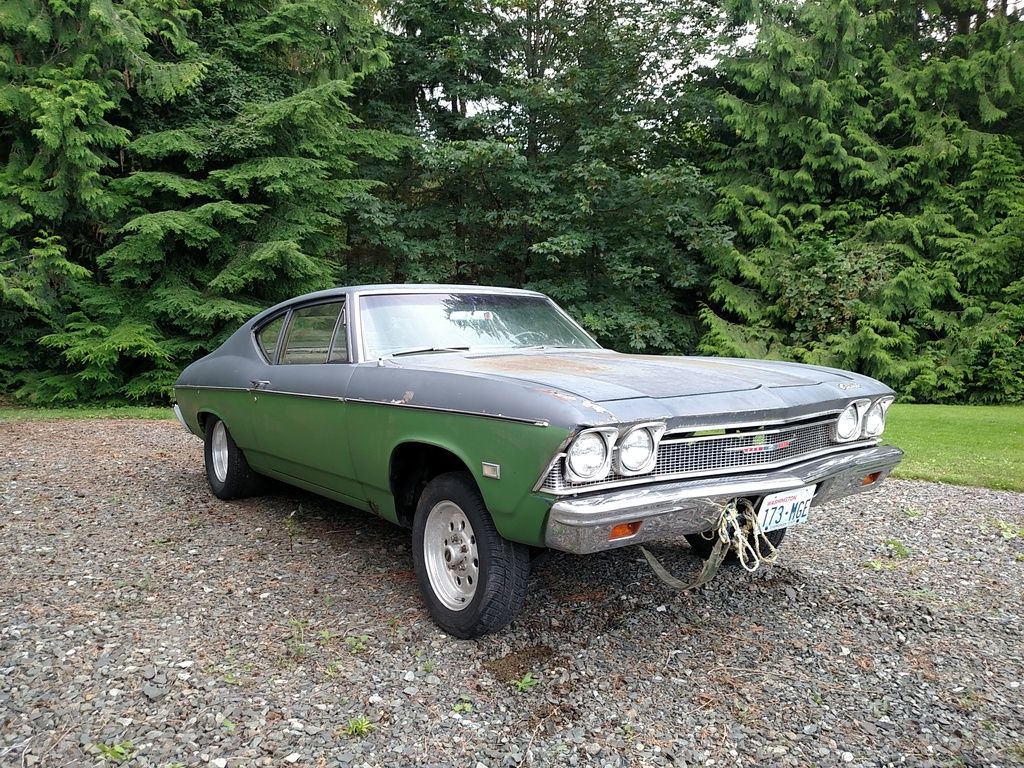 Feel like I'll be smilin' for days!