I emailed two guys.
So this glass should fit? I might jump on this and see if he will sell me all four windows.
If possible I would prefer new.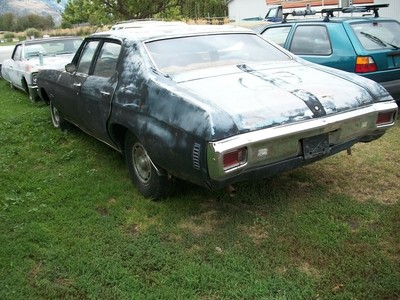 A LH REAR DOOR GLASS FROM A 1970 CHEVELLE 4 DOOR SEDAN. REGULAR TINT ORIGINAL. A COUPLE VERY LIGHT SCRATCHES. VERY GOOD CONDITION. We have saved all the extra parts from our project-parts cars for many years, We have also saved and collected every parts car we could find for the past 15 - 20...