I purchased this wagon last month from a friend and member here, thanks Jeff. It appears to be in original condition, came with the POP, the wagon owners manual and dealers sales invoice. Speedometer shows 88593 and judging from condition and the length of time it has been sitting it possibly could be original miles. Original engine and transmission are gone so eventually it may get a mild big block. For now it will be powered by an LT1 converted to a carburetor and HEI with a th400 transmission.
Here is the wagon, it is the original color Flame Orange Metallic code 65. I cleaned up a small section to see the color better and I like it.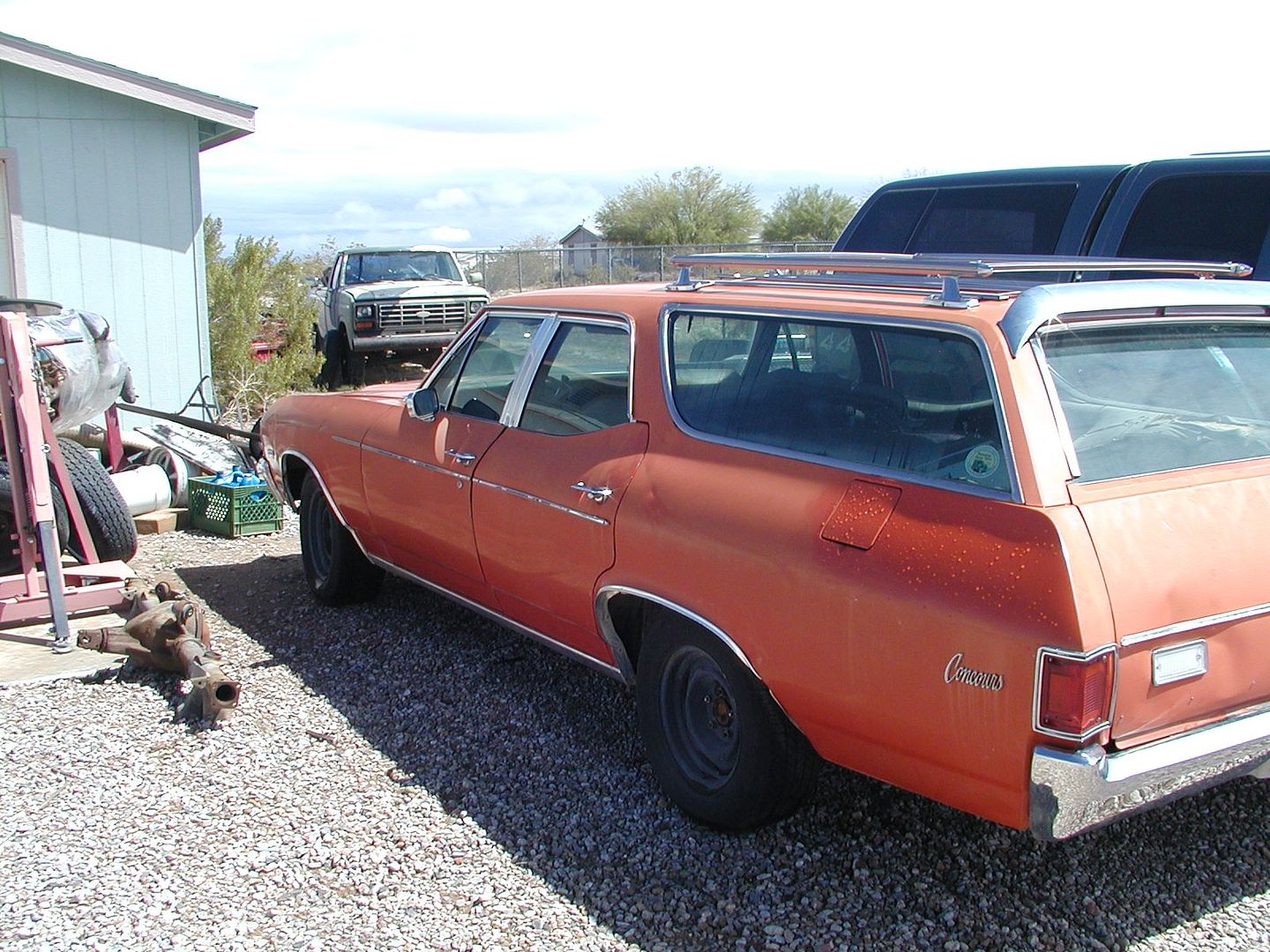 Although I am really anxious to get started on the project, I need to finish a customers 57 Bel Air before beginning on the wagon but the parts for the 4 wheel disc conversion were just purchased.
The brakes are from a 98 - 02 F body. I was surprised to see how large the front calipers and brake pads were, the rears are the same as the set installed on my Nova.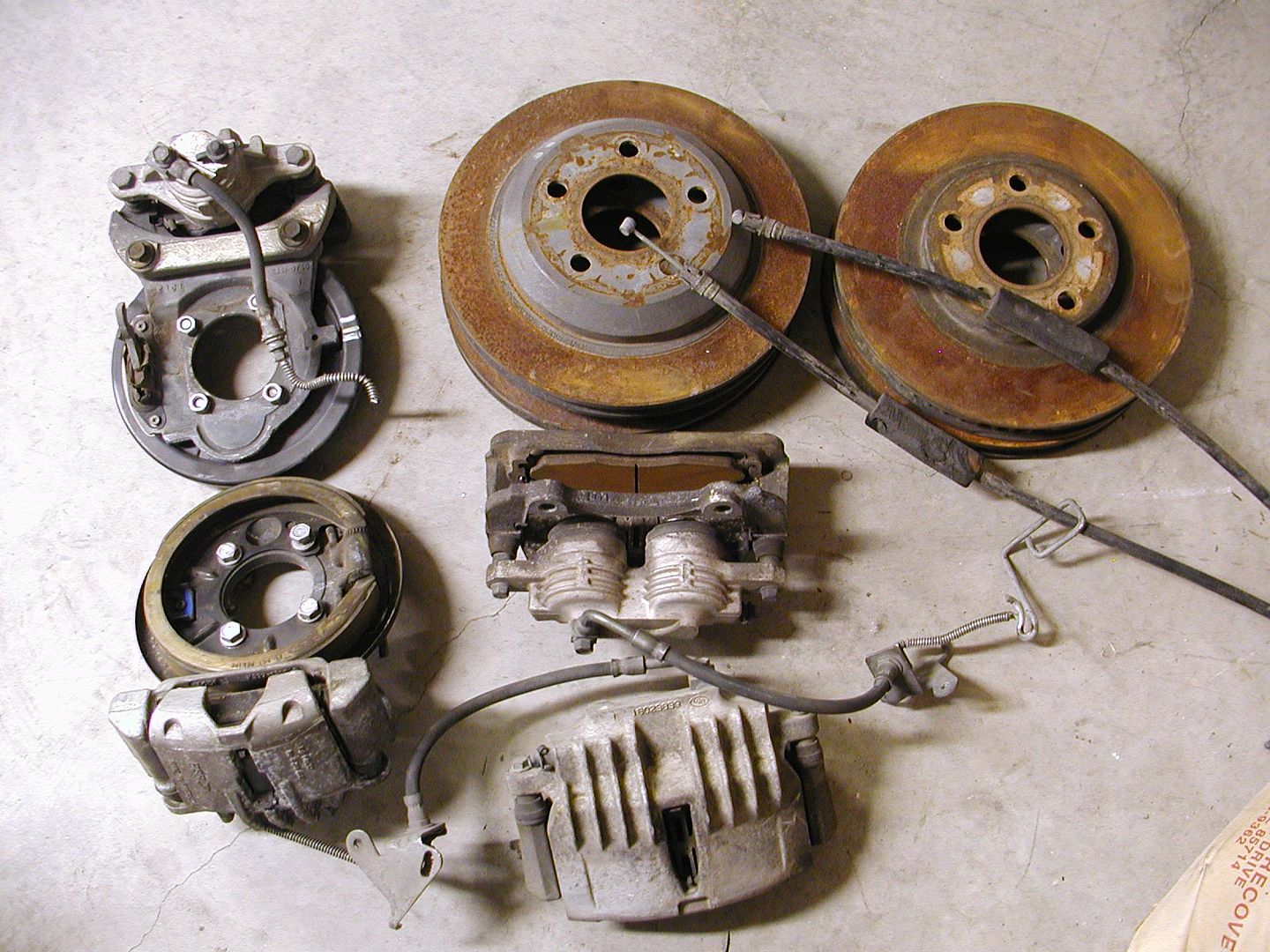 Church Boys Racing makes a nice set of adapter mounts that can be used with either factory drum or disc spindles. The drum hub is used with the Camaro rotor. If using drum spindles the spacers are not required.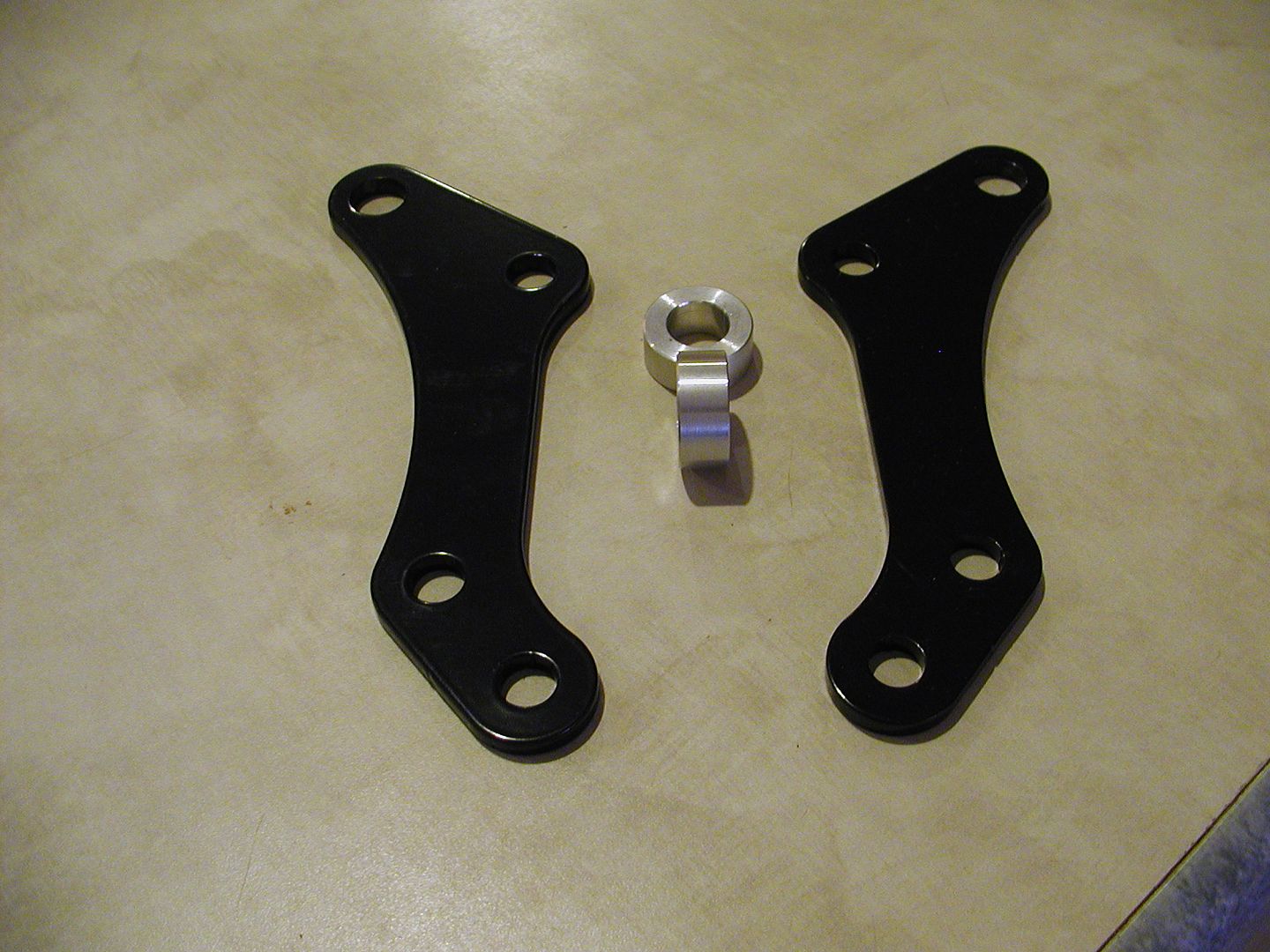 Rear brake install on the Nova
Updates will be posted as progress is made. Any tips or suggestions from wagon owners will be greatly appreciated.