Here is the starting point, though this is a couple of years old.
Here is the little one and I checking out a mock up using the BBS wheels over the c6 rotors. I even got a back tire shot even though the rotor isn't one. I definitely think I will need to find a bigger tire for the Chevelle since it's wheelwell's are larger than the bimmer's. I need to wait until the suspension is done to see how it looks on the ground.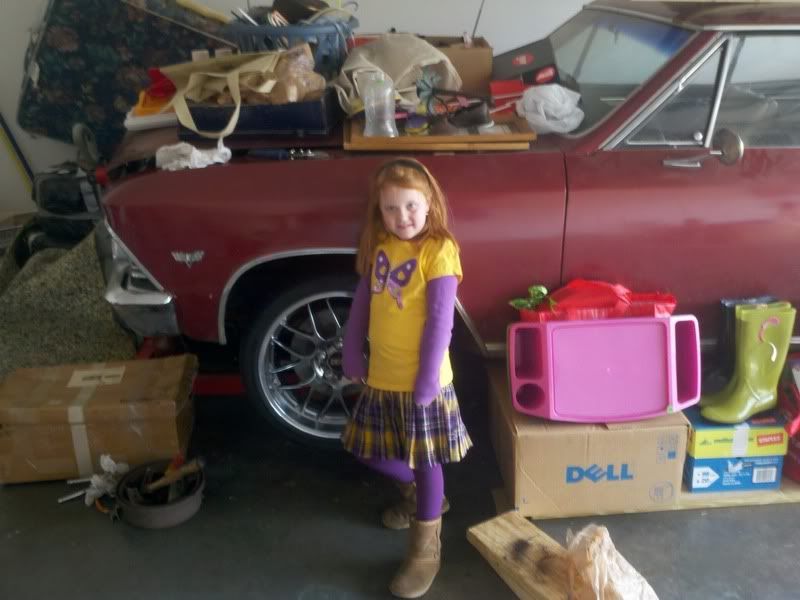 BTW, it's easy to see how the Chevelle could be forgotten since it became a storage rack for the wife's stuff. When the baby arrived, the 66 went into hiberation. Fortunately, it's time to rise again....
Here's a another shot of the rear wheel. I've always loved the BBS mesh, but WOW that tire looks small back there.