Discussion Starter
·
#1
·
Here is kind of a sneak peak to the Coupe De"Velle". I thought this would be a lot easier than it was (don't we always). This should keep Randy off my back!
j/k bud!
It's a stock long block '76 500 with an Eddy intake (shaved the markings off) and homebuilt headers. I will probably throw a cam in it once I get it running again (I want to make sure it's not going to overheat or have any problems during cam break-in). Here are a few pictures....It's a fairly straight forward swap, although there are a few pains...
Overall shot (no headers in)....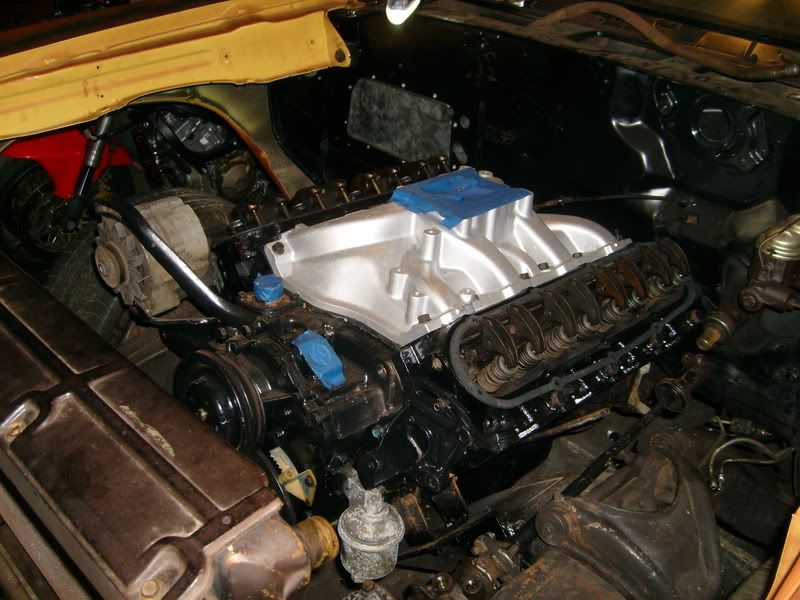 Here is a shot of the passenger side header. I used Cadillac flanges off ebay and BB chevelle headers. I ended up cutting and re-routing the first two tubes. Shows how tight things can get.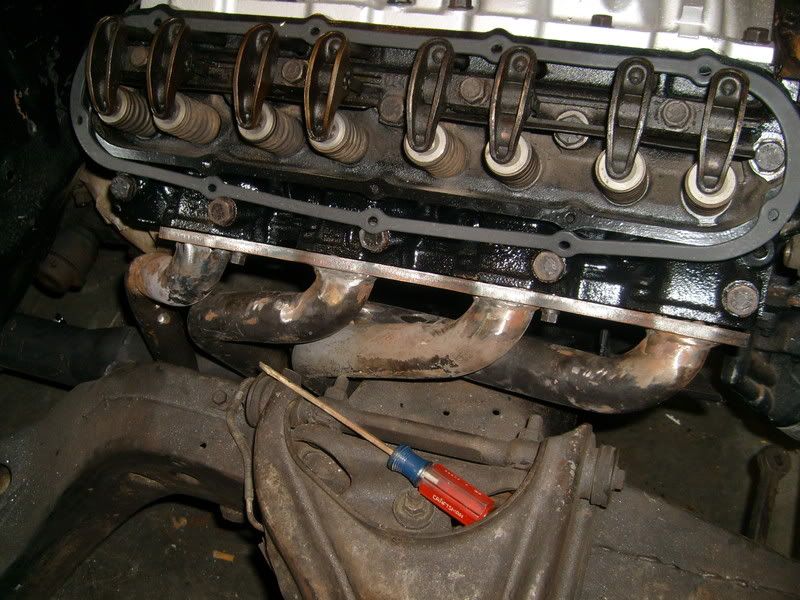 Depending on what motor you get, you may have to run a remote mount oil filter like I did. This isn't a very good angle, but It's less than an inch from the swaybar.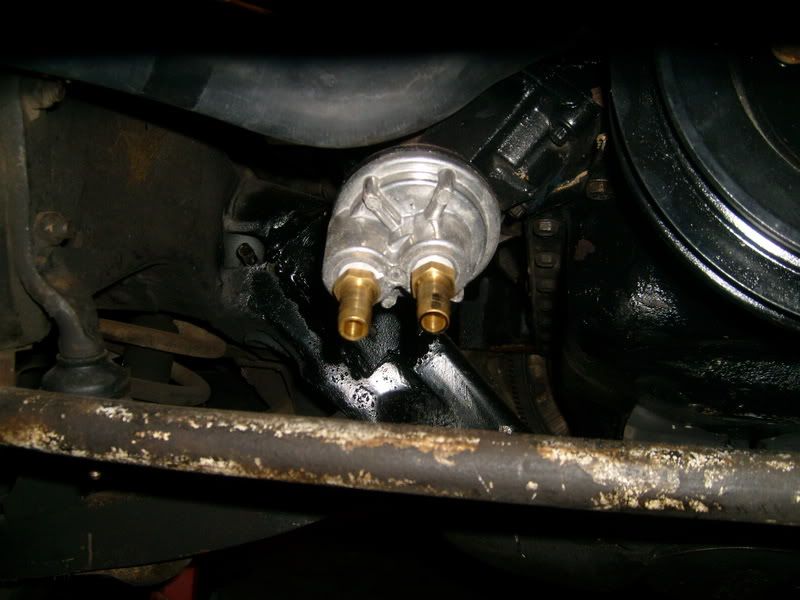 A picture of my sophisticated motor mounts! The upper part is the Caddy mounts cut open with all the rubber torched out. The bottom in a piece of 1/4" angled steel. Kinda hard to see...Sorry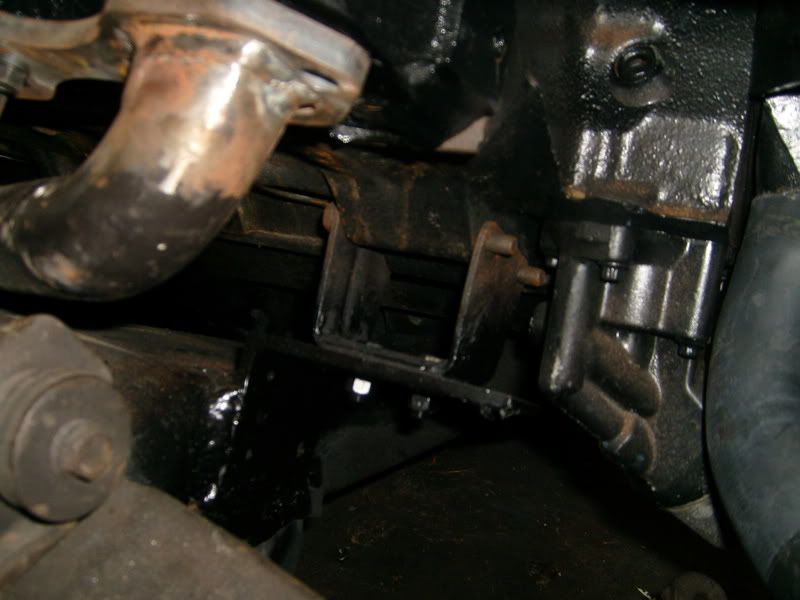 I'm not sure why everything looks rusty in the pictures? This weekend I will toss the drivers side header back in and show ground clearance and a few other things. Hopefully it will start to look like a whole car on Monday.
I owe a HUGE thanks to the dudes over at
http://www.cowboyseven.us/forum/
as well as TC. Sharp fella's on both forums.