Discussion Starter
·
#1
·
Been building plenty of motors and read alot, then take my time and pay attention to detail , measure right etc etc when putting it together but never have played with a big block chevy
Few questions, I list them along with a picture. When I first picked this block up I was barely out of a wheelchair and drove 100 miles to get it, in the rain so at first glance I figured the cam journal had been machined for a roller timing set, like some small block fords I have done (Daves engine machined the thrust plates for me on all of them) so I forked over the low dough for it (150 with new standard bore flat tops and arp mains studs)
Anyway, the pistons are junk, to me because they have all witness marks from being bitch slapped by valves and last time I ran a motor with pistons after them having been bitch slapped by valves and not replacing the pistons the damn thing came apart getting on the on ramp, learned my lesson they probably had a crack at the wrist pin area after lookin at the carnage. Broke my dart heads and hurt my butt and man that was 15 years ago.
Anyway BESIDES needing the obvious cam bearings:
1. Is this block junk?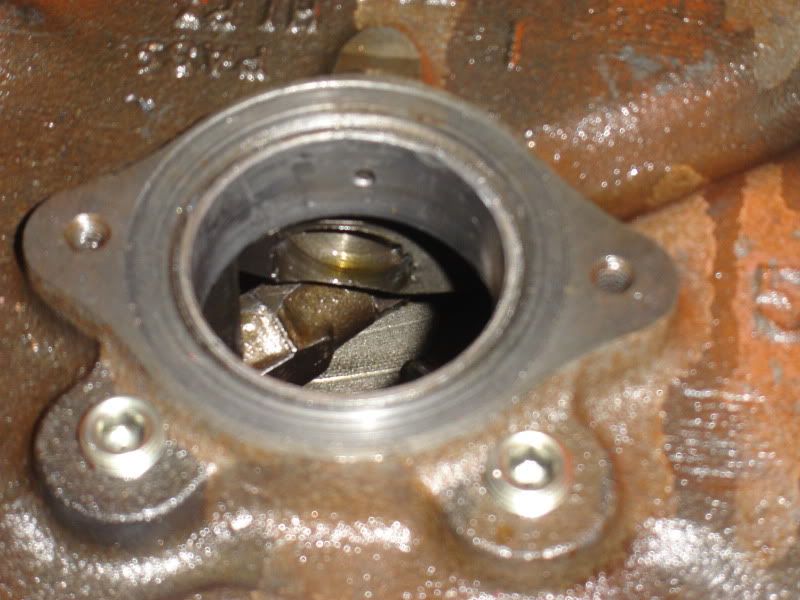 2. If not what causes this?
3. How do I remedy it, if the block isnt a boat anchor now?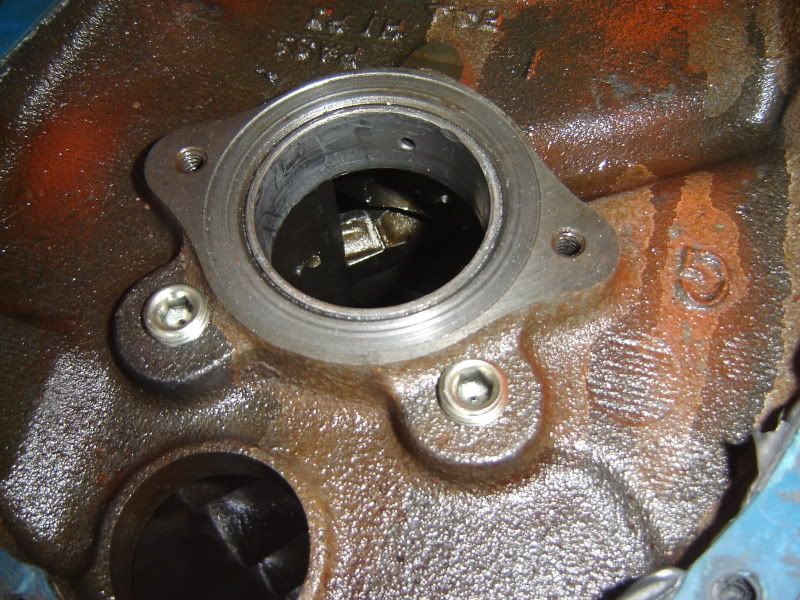 4. Would the motor supposedly having a solid roller in it have anything to do with this? (I'm guessin, yes)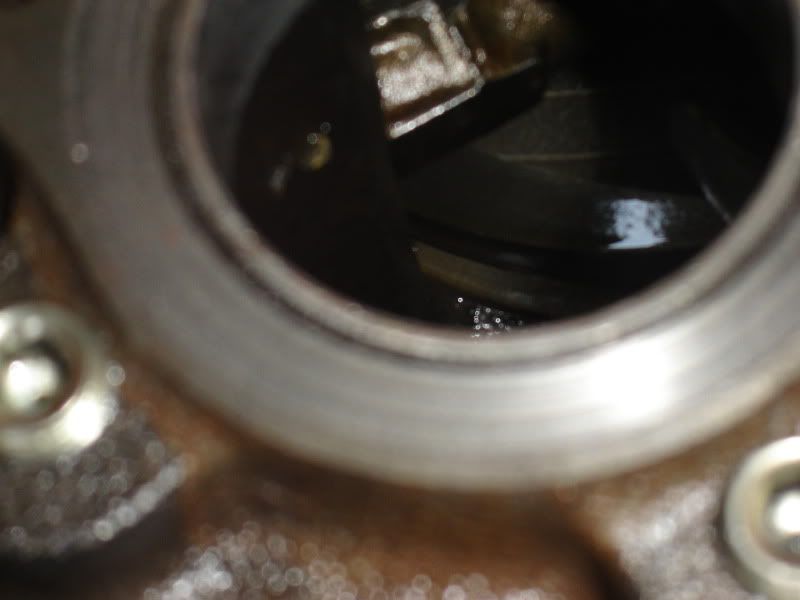 Thanks, in advance.
Dan