After finally committing to an engine for my 1970 Chevelle (a 6.0 Vortec), I figure it is about time I made a build thread. I bought my car in January of 2010 when I was 15. It was the first car I looked at so I probably jumped the gun a little bit and could have gotten one that was a little more solid but I have always enjoyed a challenge.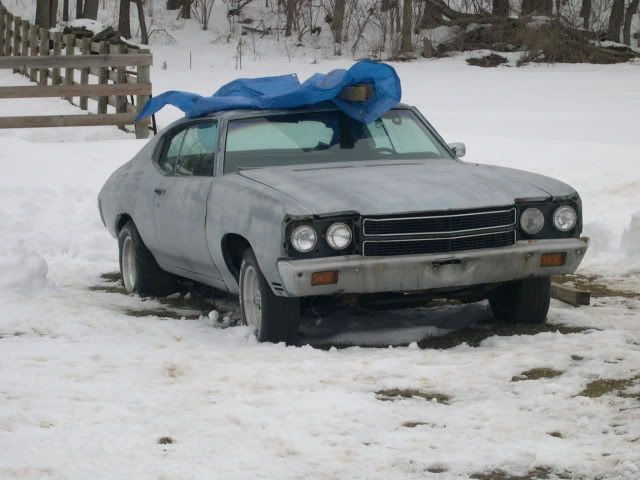 I then proceeded to take it apart. In my infinite wisdom, I did not document how things went together or what the fasteners were so I know that is going to come back and bite me when it comes time to put the car back together.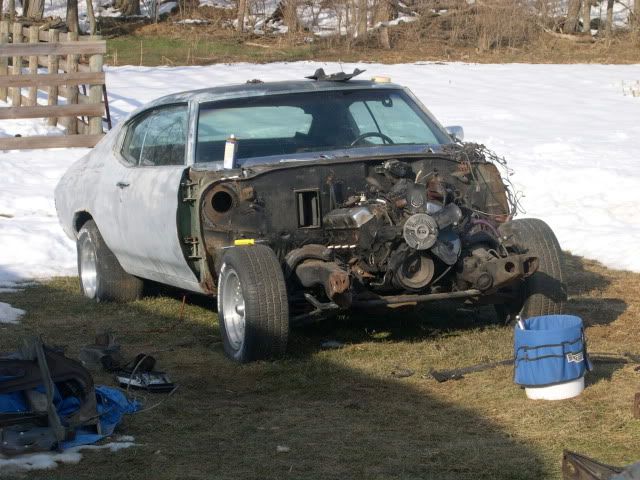 After pulling the motor and transmission and getting the body off of the frame, I realized the that frame had multiple cracks and splits in it. I have no idea how I could have missed all of the cracks when I first checked out the car. This should be a lesson for anyone looking at a project car: check everything!