Discussion Starter
·
#1
·
I am struggling to find a plug for the back of my motor. I removed my mechanical gauges and am in the process of swapping over to an SS dash kit. The 3 pod gauge cluster I had mounted under my dash had the plastic tubing running to a 10mm x 1.0 fitting that screwed into the back of my motor just behind the intake.
Here is an image of basically what I have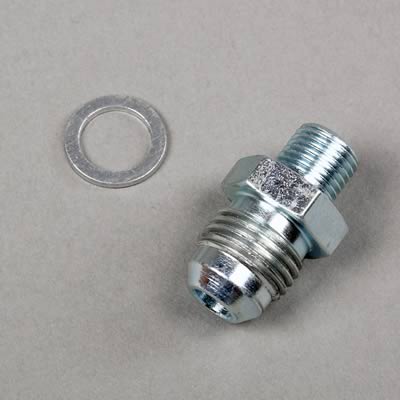 I need either a 10mm x 1.0 plug or a -4 an plug to cap the fitting.
And this is a picture of the actual fitting
I need to plug this hole or I am going to have oil all over my engine bay....Am I missing something because I can not find a fitting to plug this hole anywhere. I tried O'Reilly's, Autozone, Advance and Summit...