Tech Team
Join Date: Jun 2005
Location: Blue Grass, Iowa
Posts: 292
Trans shield ?
---
I have heard that these shields never expire on the SFI. Is that true?
http://store.summitracing.com/partdetail.asp?autofilter=1&part=CSI%2D831&N=42949 25234+4294925233+4294863081+4294903957+115&autovie w=sku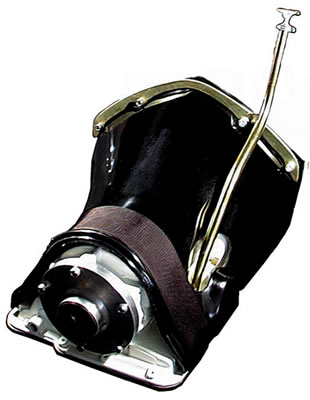 What is everyone with a stock floor and firewall in a g body running for a flexplate shield? I tried to install a TCI flexplate shield today and it won't clear the firewall/floor.
, should have heard all the words I was yelling.
---
78 Malibu, 357 SBC, Dart pro 1 230cc, custom solid flat tappet, Ron's 4 shooter alcohol injection,
Powergide, TCI 5200-5700 8", Ford 9" with 5.14 gears, 28x9 MT slicks. 3000# race ready.
best 1/4: 10.88
best MPH: 120.77
best 60' : 1.552
Senior Tech Team
Join Date: Feb 2003
Location: Waterloo, Iowa
Posts: 1,146
Re: Trans shield ?
---
Not true. All shields are SFI dated and must be either replaced or recertified at 5 yr intervals.
Senior Tech Team
Join Date: Dec 2005
Location: Lancaster, PA
Posts: 9,988
Re: Trans shield ?
---
It is true. All SFI rated equipment is supposed to be recertified or replaced. The fact is though, I've never had anybody check. My trans blanket has been in my car for 11 years and nobody has ever looked at it.